Planning a wedding  can be an exciting, yet overwhelming task, especially when it's your own! Help from a group of experts can turn your dream wedding into reality. Enter the Wedding & Events Team at Wentworth by the Sea Country Club. Below are their top tips & tricks for creating the wedding of your dreams
Maximize Your Budget
Repurposing Ceremony Florals + Bouquets
Getting the most out of your money is essential for weddings, and there's no better way to do that than to utilize your flowers after the ceremony. Have your ceremony florals transferred into the reception/cocktail hour areas to brighten up the bar, the stage or the tables. You can ask your bridesmaids to drop their bouquets on the dessert table for a unique pop of color. This also gives a beautiful tie into the ceremony for sentimental value.
Also: Don't forget the next day! Use guest table arrangements for your post wedding brunch.
On the day of your wedding, our Wentworth team and on-site staff are here to assist and coordinate all aspects of setup with your outside vendors from place cards to cake delivery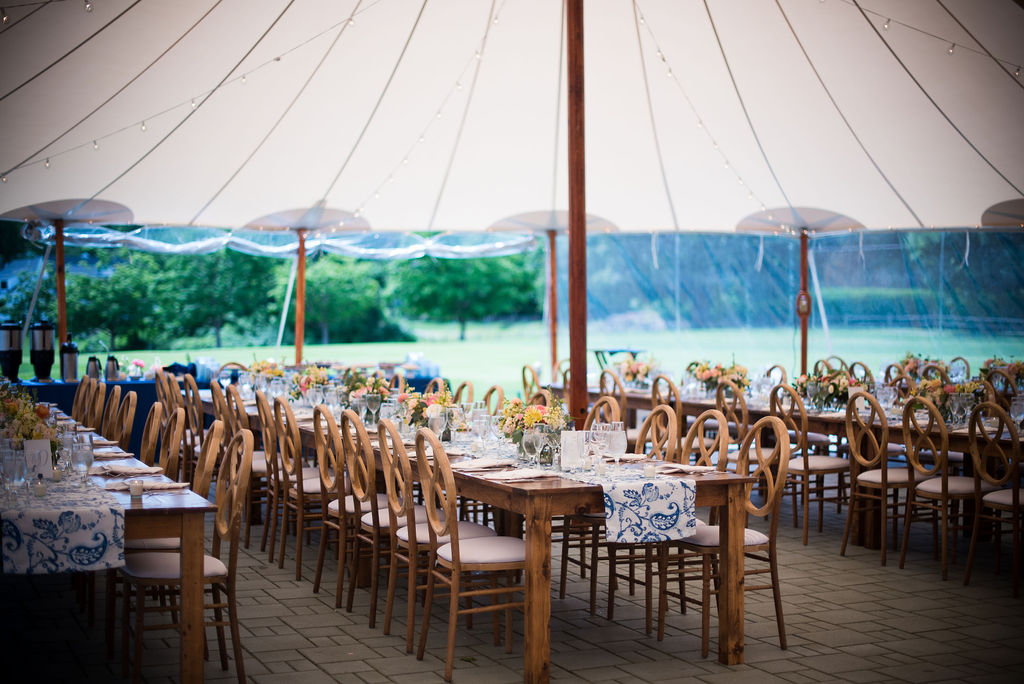 Make it Personal
Signature Cocktails or Live Painters
The most important part of a wedding is always the couple. Adding a personal touch is so important and can make all the difference in making the wedding unforgettable to you and your loved ones attending.
A Live Painter
A great way to achieve this is by surprising the couple with a Live Painter. Guests can be invited to paint a single line on the picture making it personal and special. Art is one of the most important cultural touchstones we have, and a piece of art can allow us to remember the emotions and feelings of when they were painted. A live painter is both fun for those attending and a lovely memory for the married couple.
Signature Cocktails
Lets face it: Signature Cocktails are never not fun! Signature cocktails add a personal touch to reflect the personalities of the couple.
The Club's spacious grounds and large Sperry sailcloth tent, available in two sizes, allow for plenty of room for personal touches! Their talented group of service staff, event managers and culinary professionals work to create unique experiences for couples and their guests.
Make A First Impression
There's nothing like arriving at a wedding venue and being absolutely blown away. That first moment when you have nothing to say except, "Wow!". You'll leave an impression on your guests with these impactful trends: Tentrances, Lighting and Bold Colors.
Tentrances
Tentrances are beautiful entrances to a tented wedding. You can greet guests with flowers, custom decor, or welcome signs! There are so many ways to make your tented wedding an absolute dream.
Lighting
Bespoke lighting installations will set the mood for a beautiful reception and light up your celebration of a lifetime.
Bold Colors & More of them!
Who says your wedding's color palette can only be 2-3 colors? Mix and match your favorite tones for wedding décor that your guests will remember forever! It's a great opportunity to showcase your personality as a couple, no matter the season!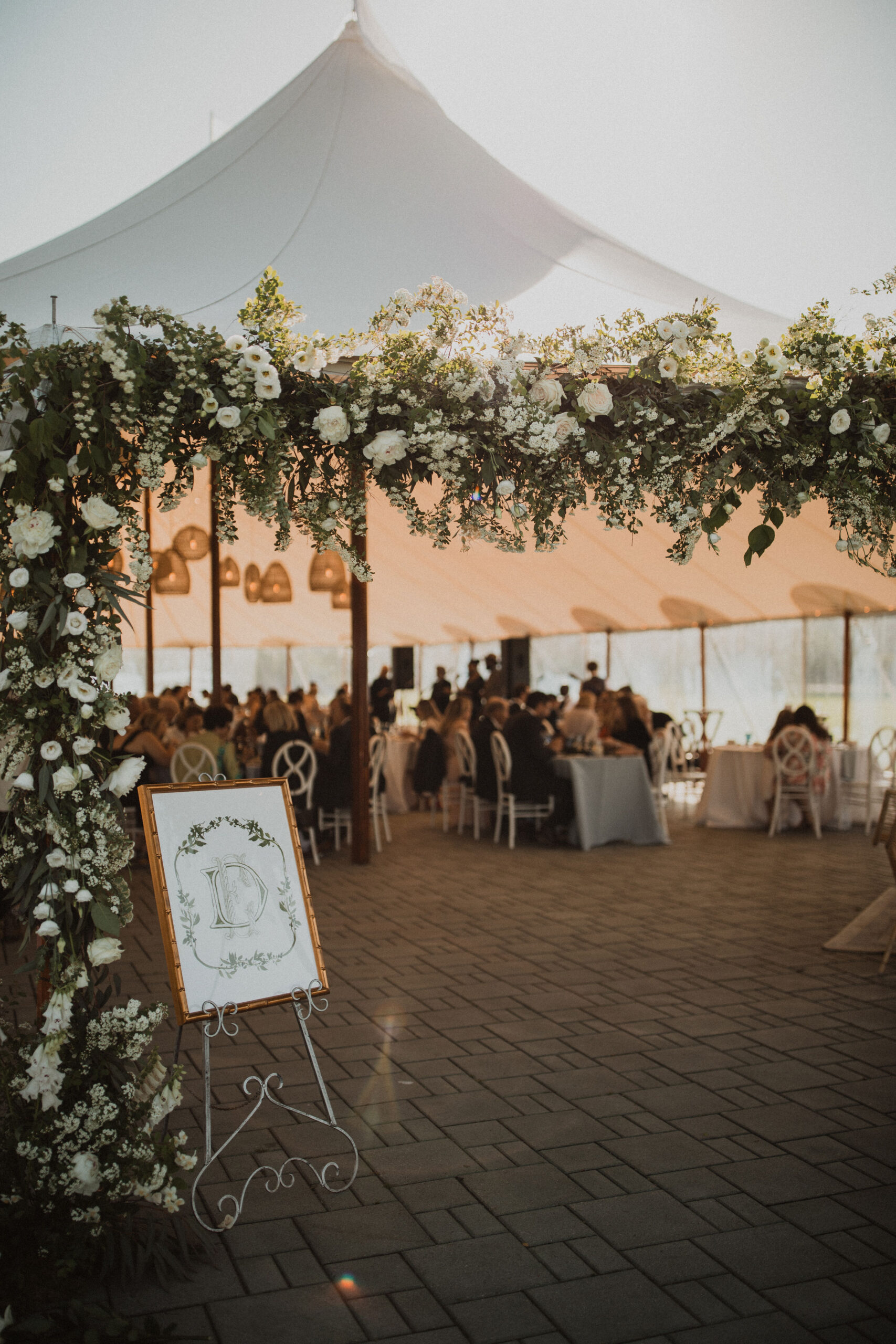 Tour the Venue
It's a great idea to try to tour the venue while it is set up for a wedding to see the day-of set up, décor inspiration, and the overall flow of the wedding.
To better envision your own needs, take pictures so you can remember what you liked and what you didn't, so you can make your personal touches shine. Not everyone wants a champagne wall or a photobooth, pick and choose what you want to make your lifetime of memories.
A first look at our Sperry sailcloth tent against the sparkling, panoramic ocean views and emerald green grass of the Wentworth by the Sea Country Club is unlike anything else New Hampshire has to offer.
Weddings by Wentworth by the Sea Country Club
Our team of experts can assist you in planning the perfect wedding. We offer beautiful seaside wedding venues, outdoor ceremonies, tented receptions, and exceptional cuisine at our centuries-old private club. Contact the Wedding & Events Team today for more information and to schedule a tour!