A beautiful and idyllic seaside wedding is already a dream, but the proximity to Portsmouth, New Hampshire is an added experience all by itself. Only a short five-minute drive from Wentworth by the Sea Country Club, Downtown Portsmouth is a popular Seacoast destination. With no end of bustling restaurants, bars, hotels and local attractions, you and your guests will have the best of both worlds.
Enjoy your time in Portsmouth and see the sights with the wedding party. There are so many options of what you can do and experience, but we've narrowed down some of our favorite locales for your wedding goers to enjoy!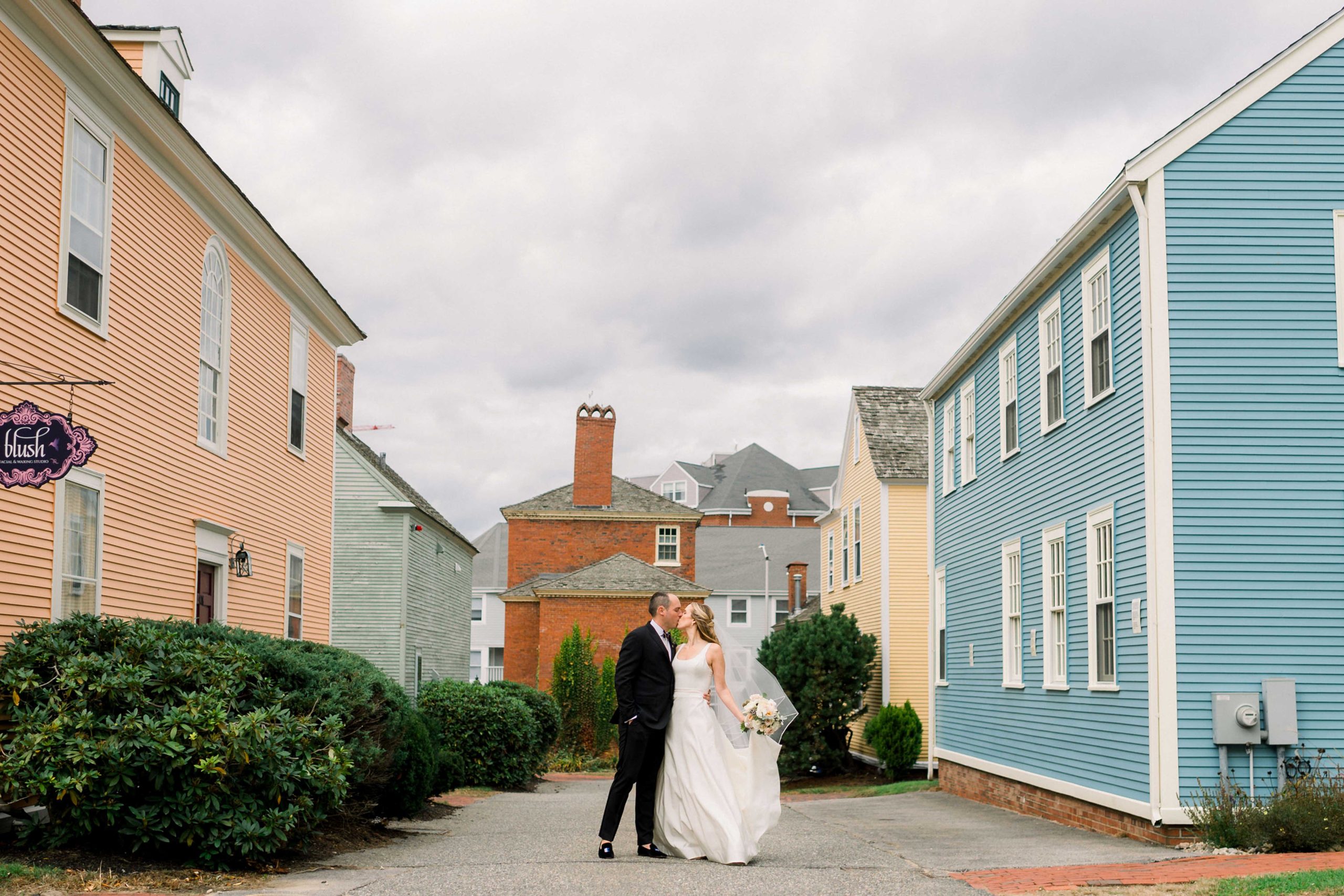 For The Bride & Groom
Thrive Med Spa & Wellness
With all the hustle and bustle of weddings, it's easy to forget that this day is for the two of you. So why not have a moment of respite to yourselves? If you're looking for a bit of relaxation before or after the big day, look no further than Thrive Med Spa & Wellness.
Perfect for the bride and groom, Thrive Med Spa & Wellness has couples massages as well as an assortment of other rejuvenating and relaxing options for you to enjoy. Let the stress of wedding planning go and pamper yourselves together!
For The In-Laws
Strawbery Banke Museum
For a fun day, why not check out the Strawbery Banke Museum? Located in the Puddle Dock neighborhood, this 10-acre campus showcases 300 years of history, from Indigenous history to the present day. There are so many different ways to enjoy your visit, whether to see the gardens, the historical sites, exhibits or maybe to see a specific event! Strawbery Banke is perfect for a day of exploration at your own pace, with beautiful sights and rich history.
Market Square
Filled with cute 17th-century buildings, Market Square is a bustling staple in the heart of downtown Portsmouth. Walking around the charming cobblestone streets, you'll find small shops, restaurants, and galleries in a vibrant and historical area. There's something for everyone here, even if you simply want to walk around and enjoy the scenery.
For The Friends
The Portsmouth Brewery
When life has you and your closest friends scattered and unable to meet as frequently, a wedding can allow you to get together and have quality time. The Portsmouth Brewery is the perfect place for friends! Unwind and have a laugh over a wide variety of hand-crafted beers and delicious food. If you want to make an occasion out of it, there's also lots of accommodation for parties and private functions. If the weather is nice, dine outside in their Beer Garden!
For The Relatives
There's something everyone can agree on, and it's that food brings us together. While in Portsmouth, relatives can enjoy the wide range of options and try out some delicious food together.
If your party is looking for authentic Italian fine dining, Ristorante Massimo is an upscale restaurant in Downtown Portsmouth with world-class Italian cuisine and exceptional service. You can enjoy the dining room for a black-tie level of fine dining or enjoy the Upstairs at Massimo's Wine Bar or The Terrace at Massimo's (outdoor dining) for a more casual dining experience.
One of the best things about being so close to the seaside is the fresh fish! At Surf, you can get the freshest seafood, with daily specials sourced from local fishers for the best quality. With an expansive selection of seafood and a dedication to fresh, delicious ingredients, Surf is the perfect spot for the seafood lovers you know!
For That Perfect Seaside Wedding
Your wedding is a day you will never forget, and Wentworth by the Sea Country Club makes it an unforgettable dream. A seaside wedding with that perfect view, personalized attention and care, and a private country club. See what Wentworth by the Sea Country Club can make possible for you by getting in touch with us today.