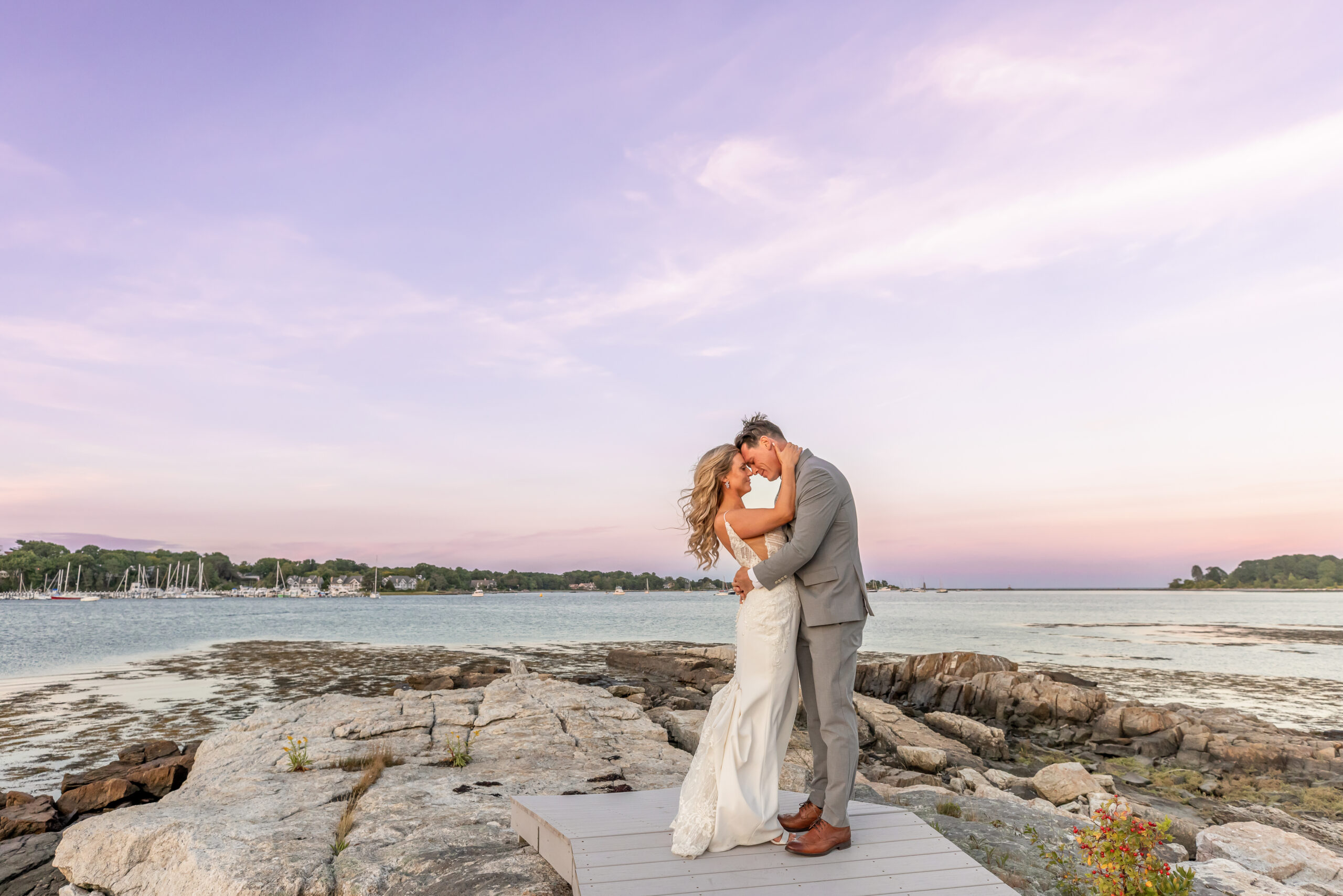 With panoramic ocean views and emerald green grass, Wentworth by the Sea Country Club is a haven for couples seeking the perfect coastal venue and the backdrop for picture-perfect wedding portraits.
Our Wedding & Events Team understands the importance of choosing a wedding photographer to capture cherished memories from your big day, which is why they reached out to three local photographers:
Angela Greenlaw
,
Allie Reveley
and
Rachel Buckley
for their expertise. If you are in the wedding planning process or simply interested in photography, keep reading to discover their invaluable insights!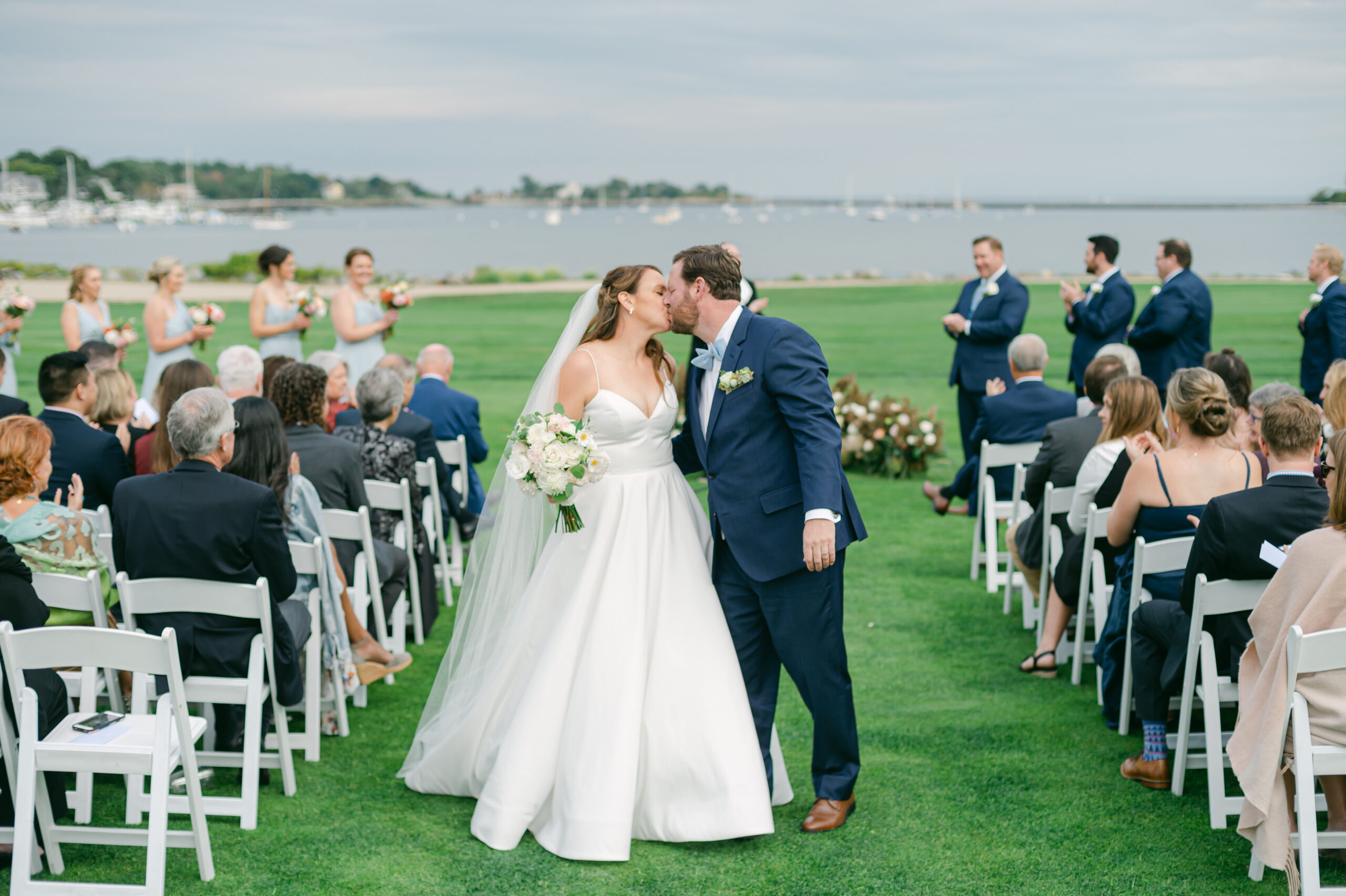 #1. What advice would you give to couples when choosing a wedding photographer?
Rachel: Personality is key. Find someone that is professional but also that feels sort of like a friend. We are with you for most of the day – basically an extension of your wedding party – and feeling comfortable and picking someone you trust will help you stay relaxed, calm and stress-free on the day.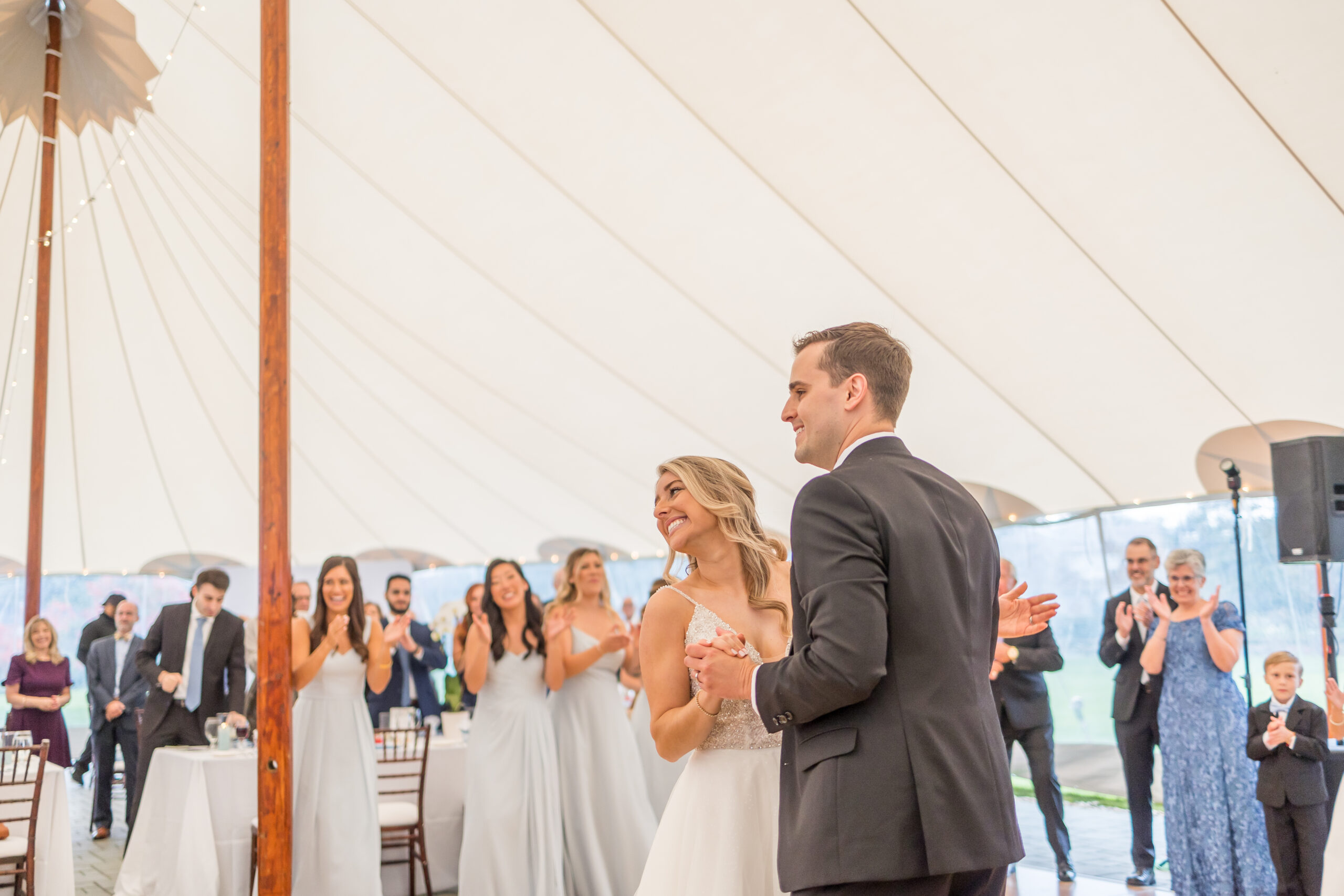 #2. How do you get to know a couple before the wedding?
Allie: One of the greatest joys of my job is getting to know couples and sharing their happiness with them. I love to have an introductory phone call to hear about their love story and their wedding day plans. Then, during their engagement session is really when we get to become friends.
#3 Where is your favorite location at Wentworth by the Sea Country Club to shoot?
Rachel: There is a great spot right behind where the tent is set up that, if you time it just right, has this beautiful sunlight peeking through the trees. It makes for gorgeous photographs. It sounds simple, and it is, but a simple backdrop and great light can keep things feeling timeless and beautiful.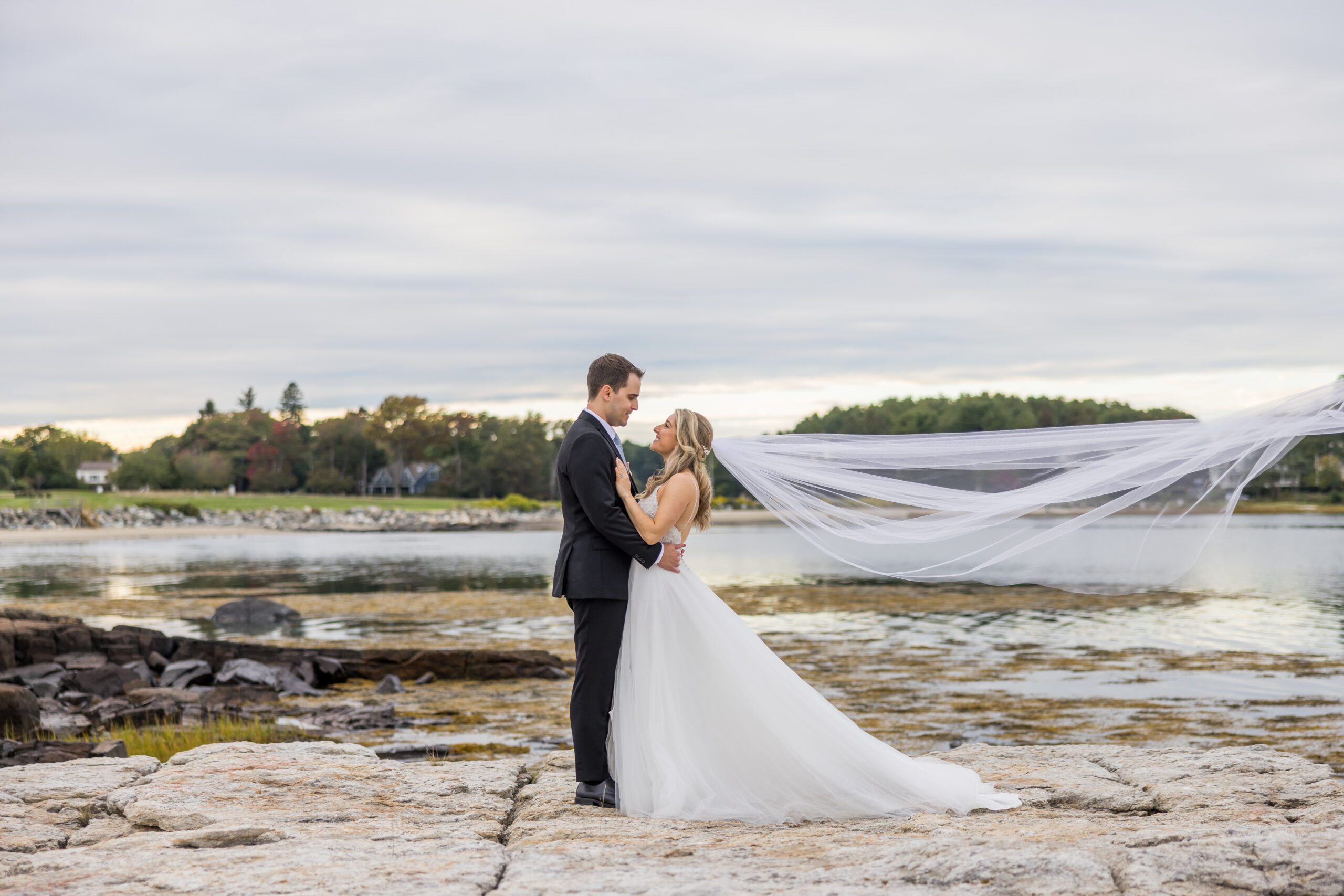 #4. What is your favorite part of the wedding day?
Allie: My favorite part of a wedding is golden hour time when a couple gets to leave the reception alone for some photos. This time helps us create stunning images but also gives them time to reflect on their day.
#5. How many weddings have you shot at Wentworth by the Sea Country Club? If you have a favorite memory, please share!
Angela: Too many to count! From the serene ceremony location overlooking the water to the always beautiful Sperry tent for the reception to all the gorgeous spots to take photos – it simply makes my heart so happy shooting there. My favorite memories will always be the beautiful sunset photos out on the rocks or at the bridge or even just on the lawn with the water in the background.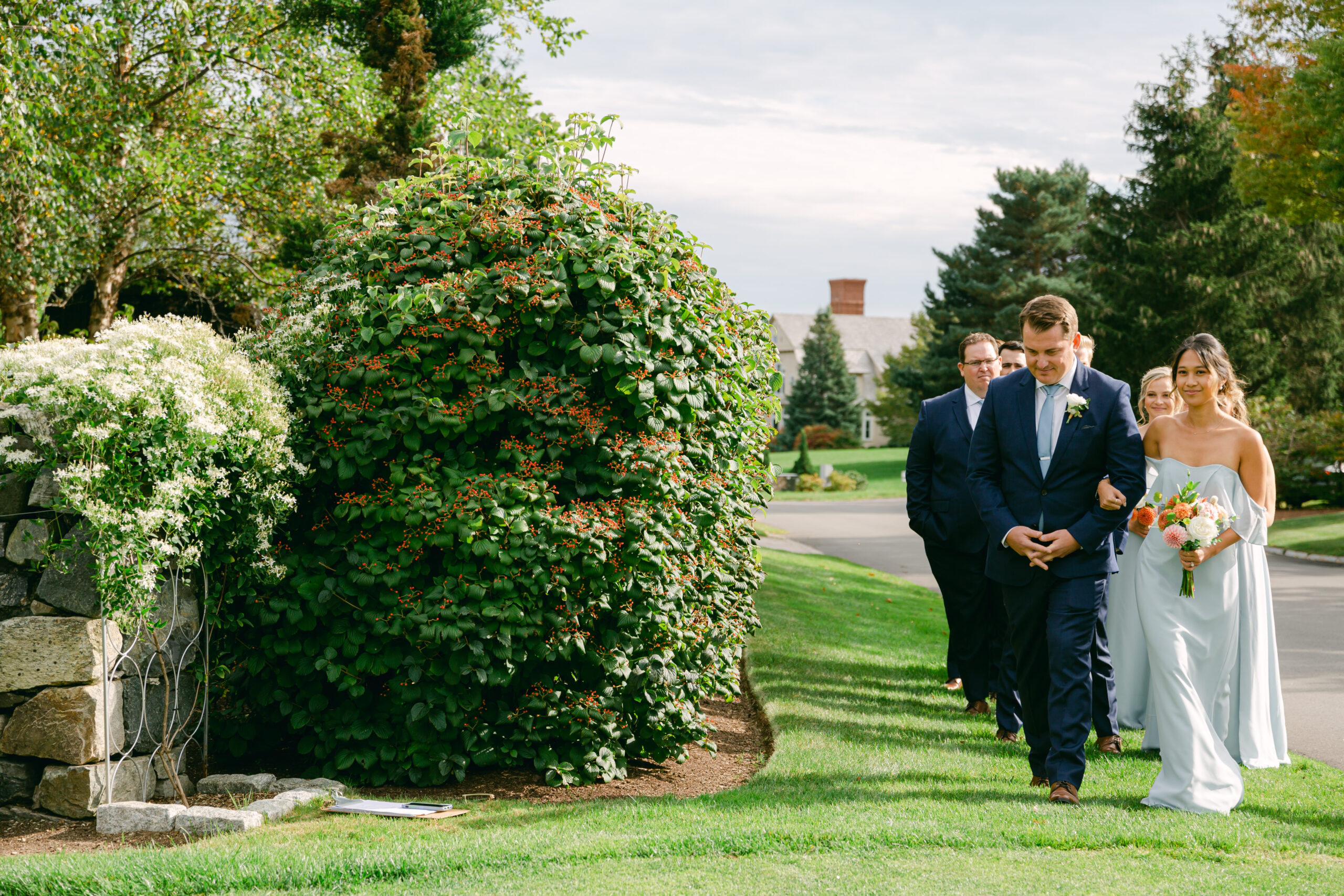 #6. How would you describe your wedding photography style?
Rachel: Classic, timeless and joyful. I love photographing all the in-between moments – the spontaneous laughter, the unexpected tears, and the sweet moments of affection that happen between a couple when no one else is really looking. I would also classify my style as honest – meaning I keep colors very natural and true to life.
#7. Are there any photography trends that have recently piqued your interest?
Angela: I have been a wedding photographer for over 20 years now and I've always followed my heart and intuition with wedding photos, rather than trends. I want them to be able to look back and feel as if they are right back at the day and have the emotions flooding back.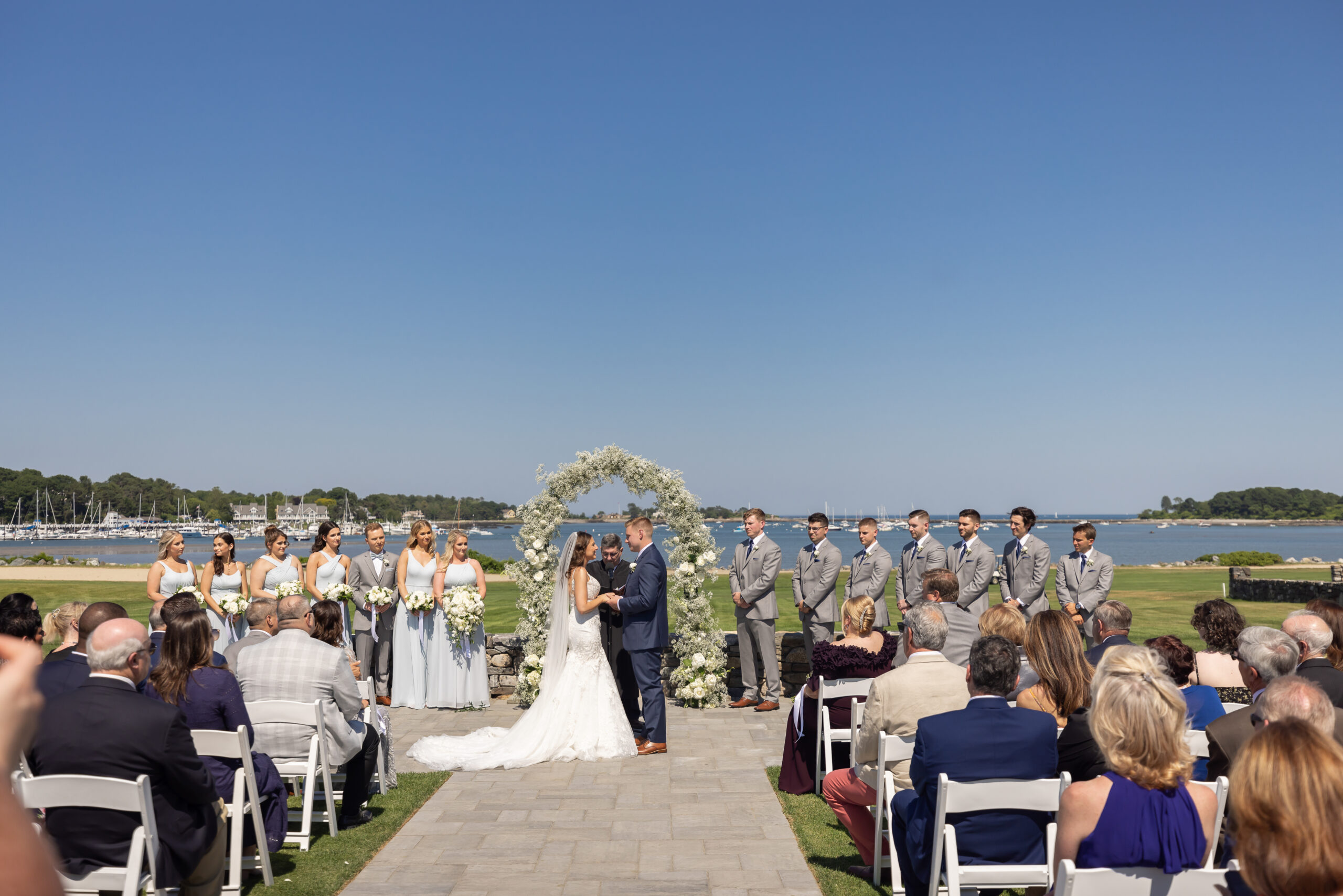 #8. Where is your favorite location to capture photography with Wentworth by the Sea Country Club couples in the surrounding area?
Allie: When couples choose other locations in the area to be photographed, I love visiting Prescott Park, it's a total win!
Angela: If I do it is usually a small park or garden on the way from their getting-ready location in Portsmouth. My favorite photos are always from the grounds of Wentworth though, so I never push the couple to find another location!
Wentworth by the Sea Country Club
Whether you prefer a romantic affair or a contemporary celebration, research and invest in a wedding photographer who shares a similar vision and can help create memories for you to admire for years to come. Over the years, our Wedding & Events Team has built relationships with local photographers who are familiar with our beautiful grounds, as well as the surrounding Portsmouth, New Hampshire area, to ensure that each couple's special day is captured in a memorable way.
Contact us today to schedule a tour of our beautiful wedding venues and discover upcoming wedding availability so you're one step closer to planning the day of your dreams!