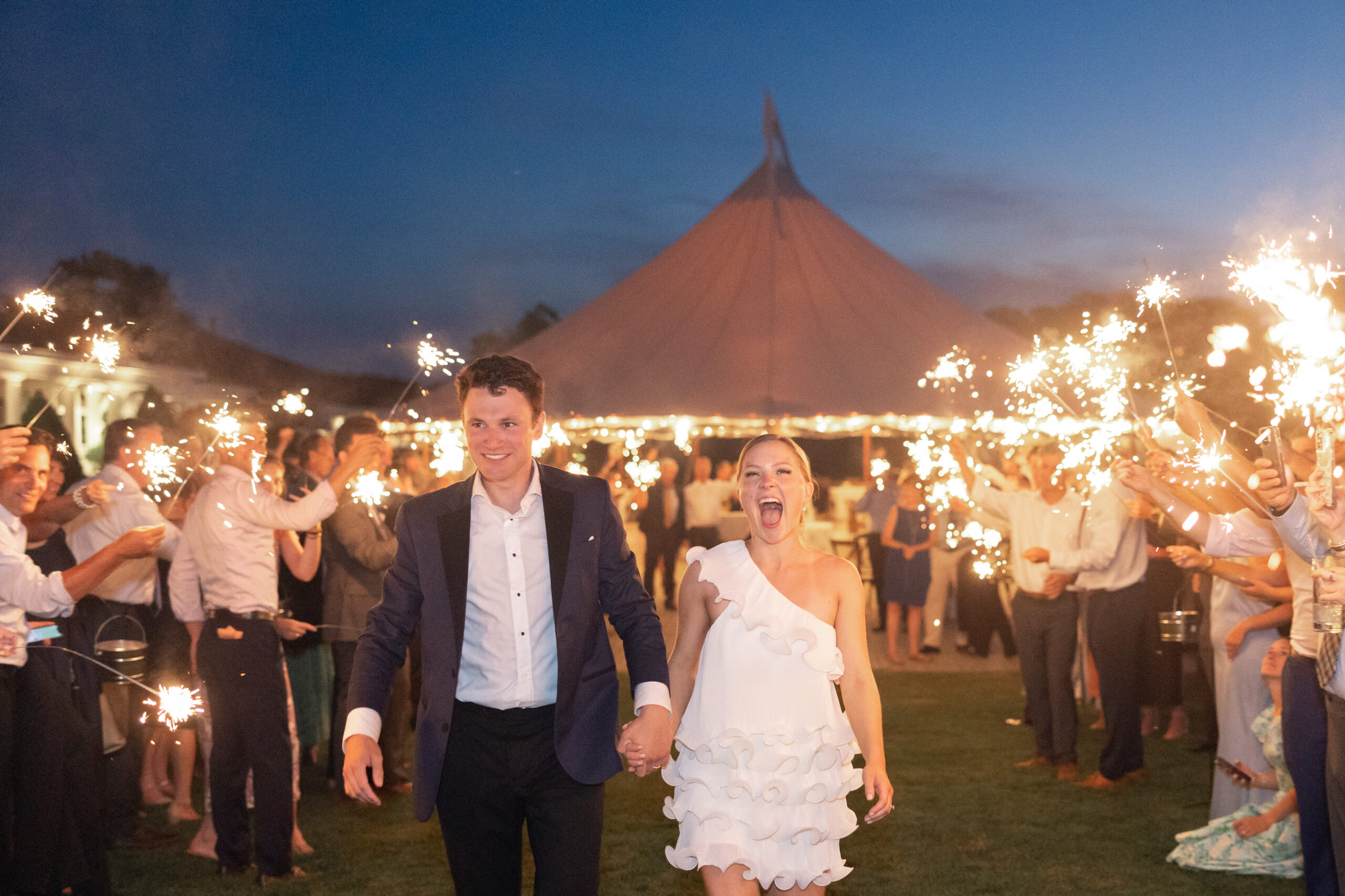 From scrolling on Pinterest, flipping through magazines and exploring all sides of "Wedding Tok," it can appear overwhelming to keep up with the latest in the wedding industry. While the core components of a reception may remain timeless, such as toasts, dinner, and dancing, the details surrounding them continue to evolve. That's why Wentworth by the Sea Country Club's Wedding & Events Team keeps their eye on the latest reception trends, so you don't have to!
Whether you're hosting an intimate gathering or a grand event, knowing the latest reception crazes can help you create one-of-a-kind memories with your closest family and friends. In this blog, we'll explore some of the latest ideas that are taking the industry by storm.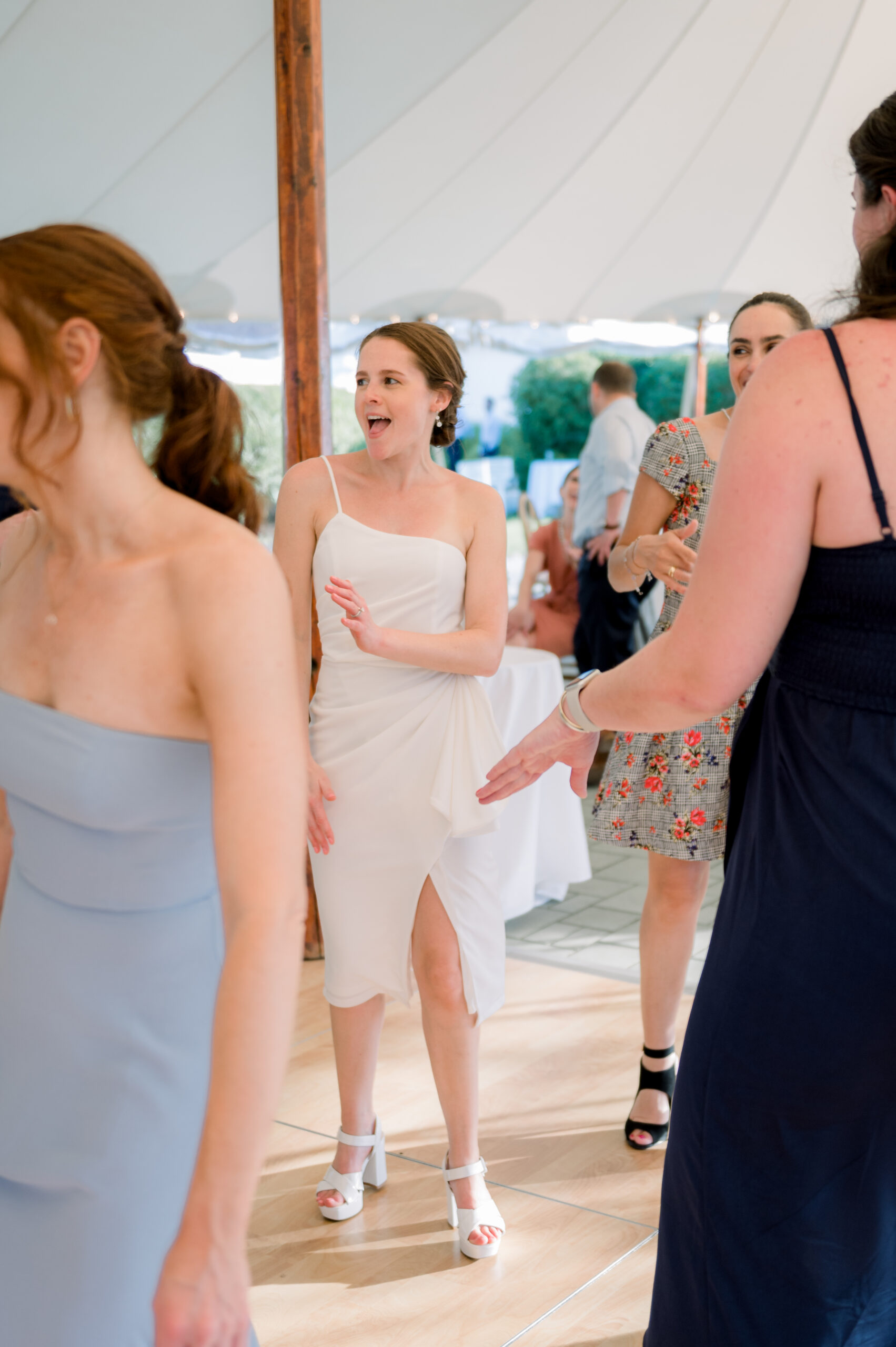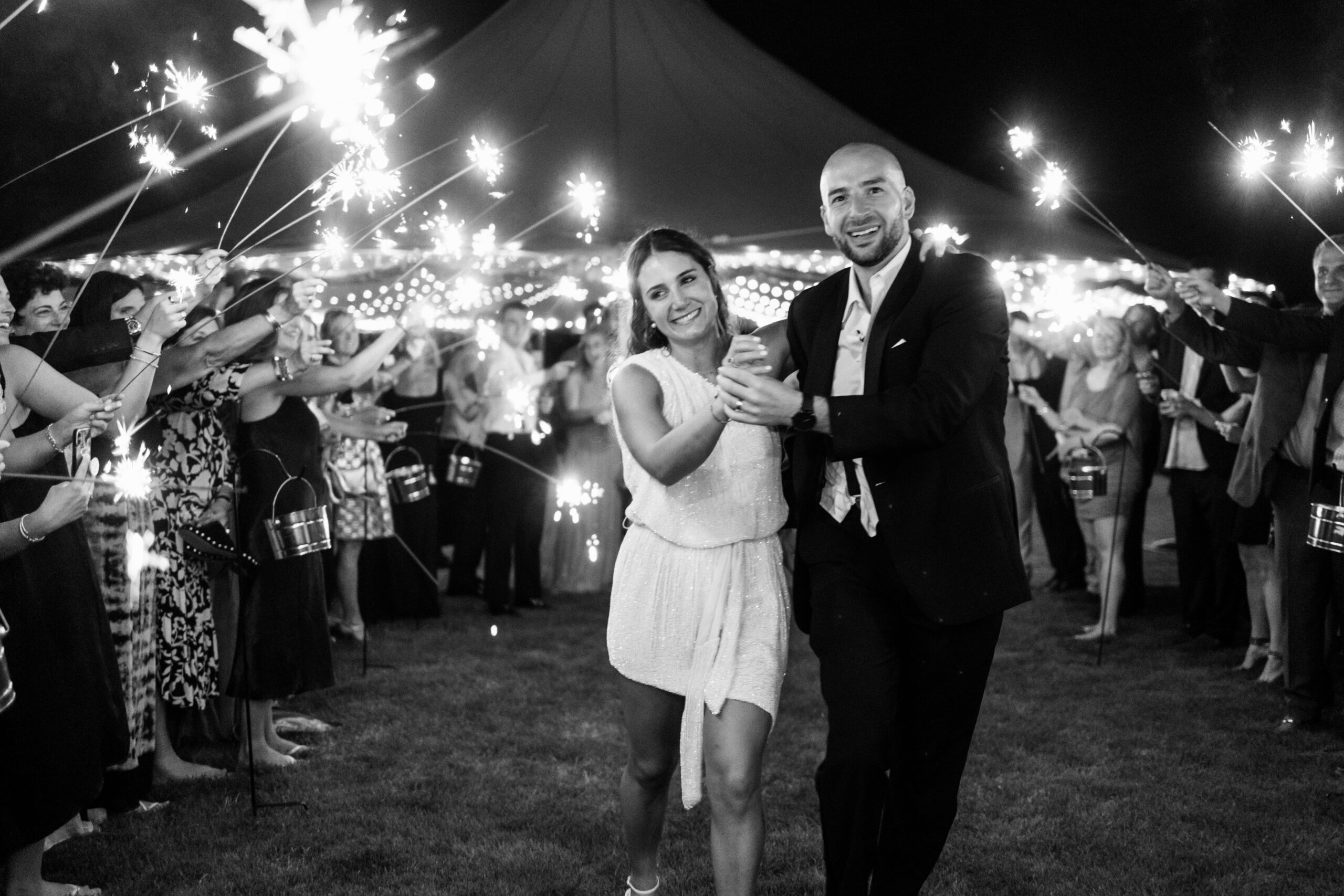 #1. Reception Dresses and Sneakers
There's no easier way to turn heads at your reception than incorporating a second look!
More and more brides are choosing a traditional wedding dress for their ceremony then changing into a fun and trendy look for their reception. A reception dress is a great way to wow your guests, while still feeling comfortable throughout the evening.They also provide an opportunity for brides to showcase their personal style and individuality. Popular options include chic slip dresses, structured sets, and flowy dresses.
Comfort is key when you are dancing the night away! Brides are now opting to switch from heels to sneakers at their receptions to prioritize comfort to keep them going all night long. From sleek slip-ons to retro high tops, there's a snazzy style of sneaker for every bride. Explore a few of this year's popular styles here: The 19 Best Wedding Sneakers of 2023.
Wentworth by the Sea Country Club has a bridal suite to make your dress and shoe swap convenient and easy.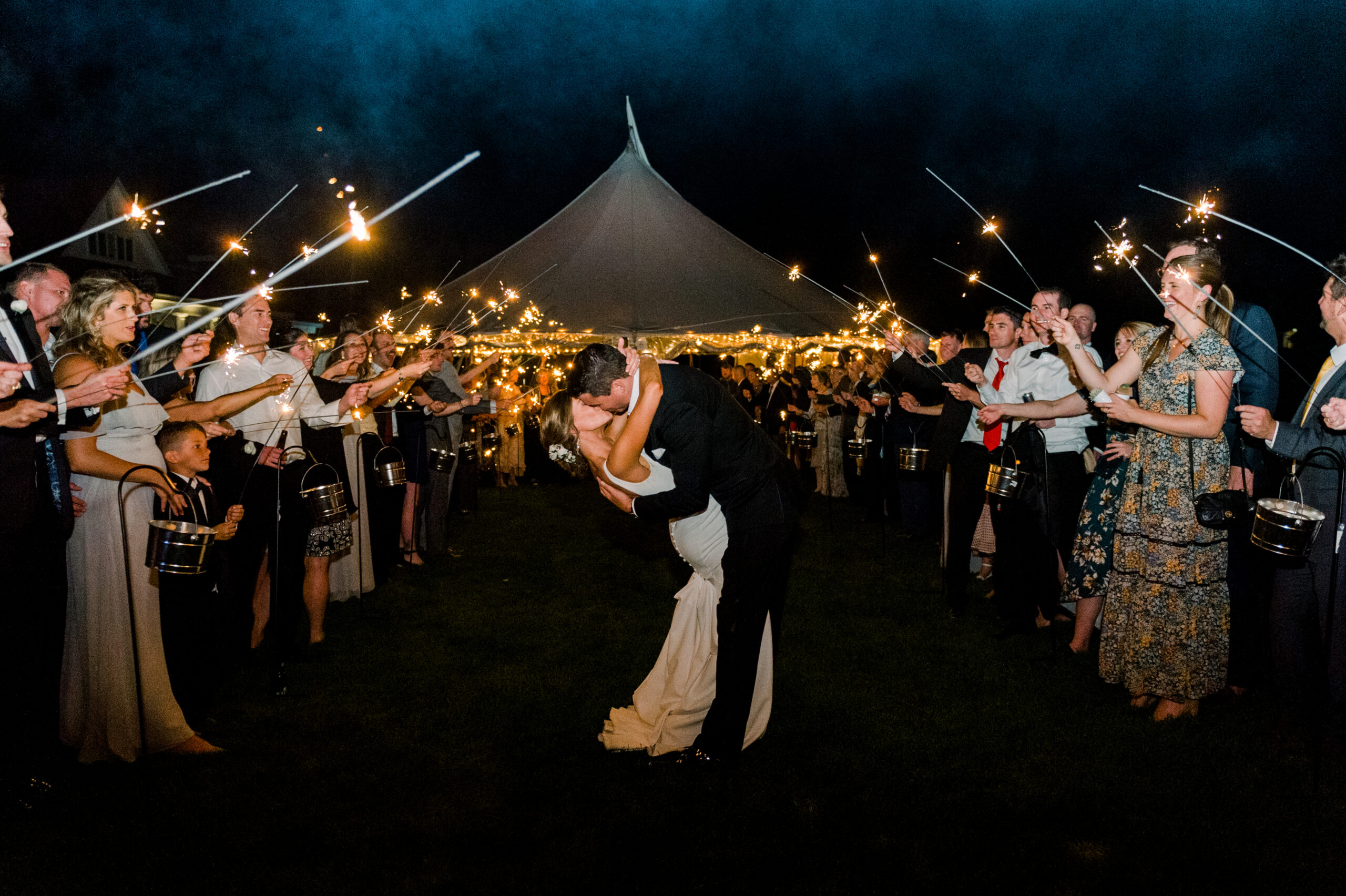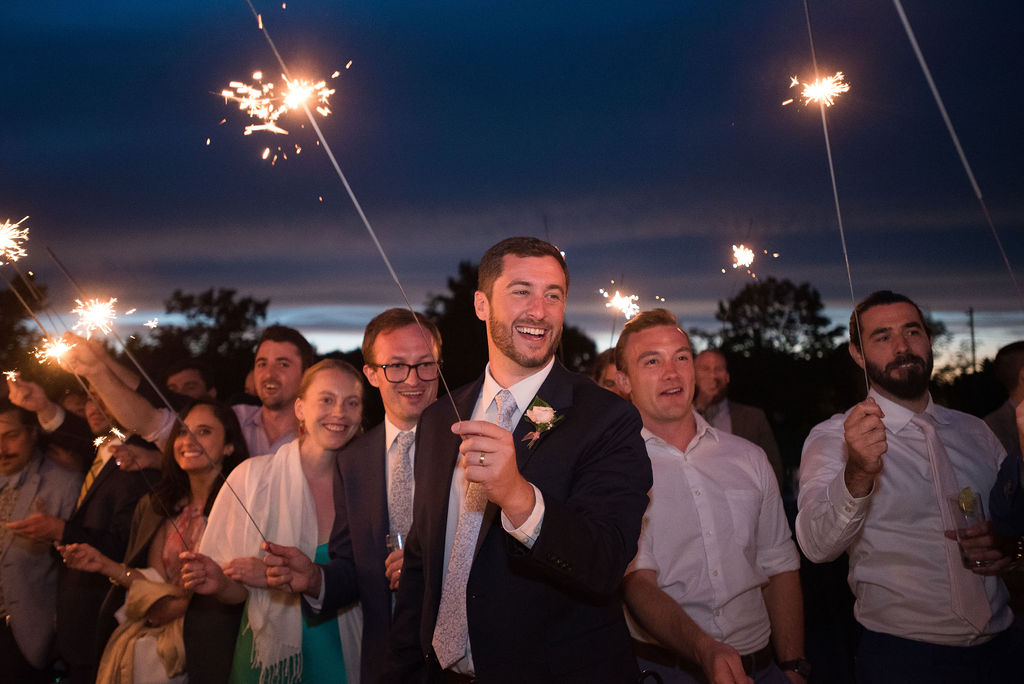 #2. Grand Reception Exits
As the night winds down, you'll want to make sure your big day is remembered with a grand finale. Wedding exits are a great way to end your reception on a high note and say farewell to your guests! Some popular options include sparklers, bubbles or flower petals. We've been seeing more and more unique ideas, such as flying paper airplanes, tossing colorful sprinkles, or even releasing butterflies.
Wentworth By the Sea Country Club's spacious grounds allow ample room for an unforgettable exit!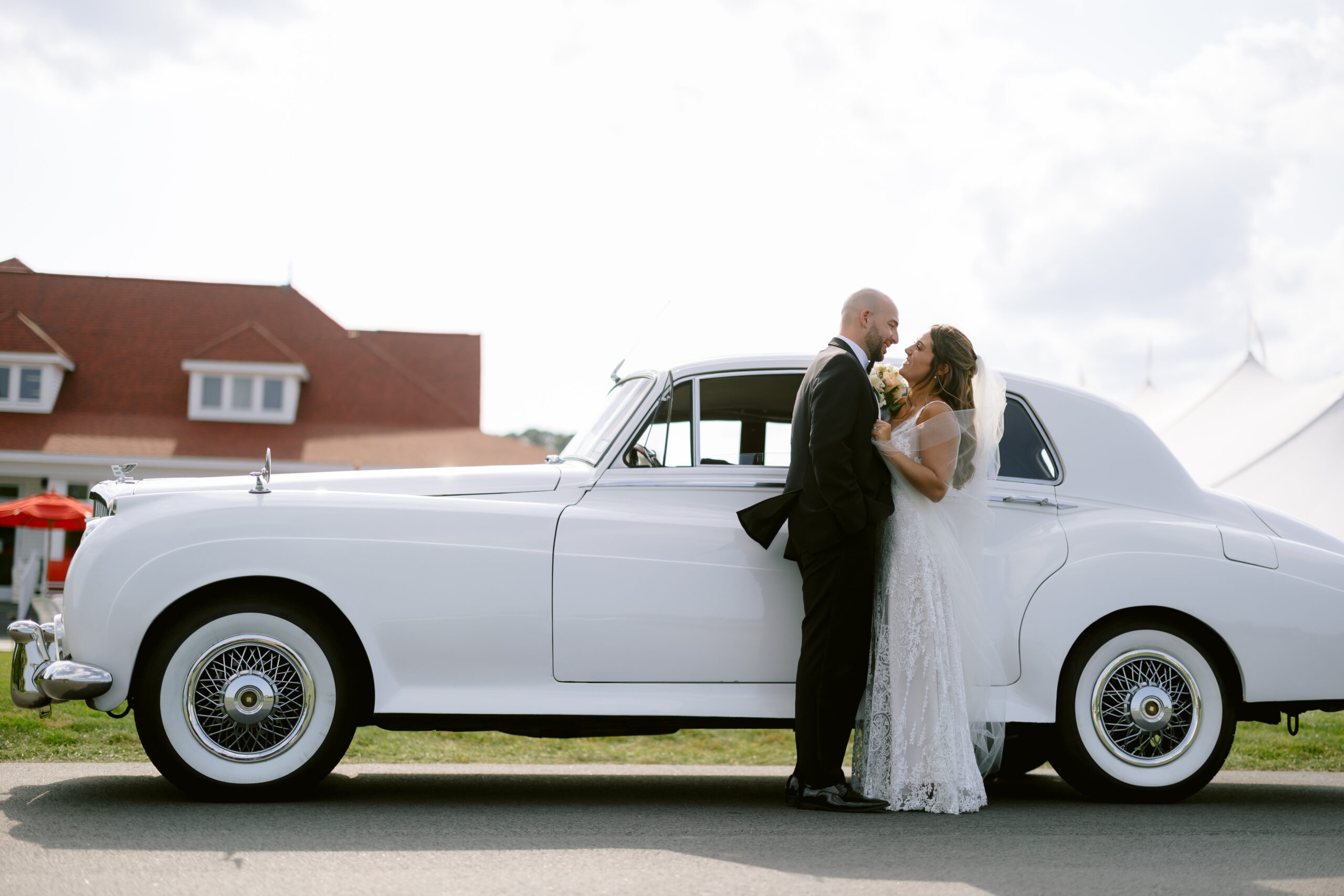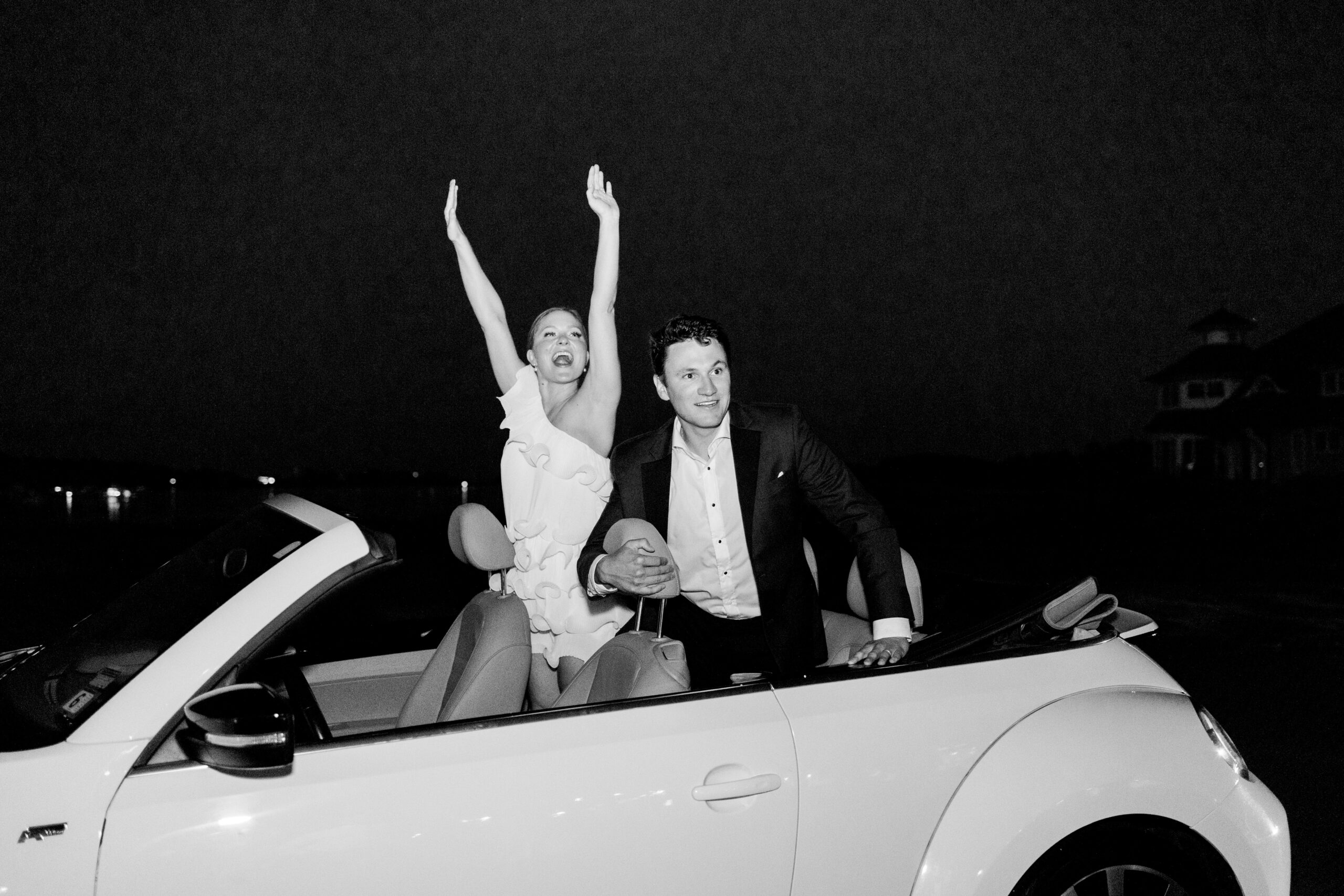 #3. Getaway Vehicles
The first drive into happily ever after should be one in style. Couples are bringing back the trend of hopping into luxury or fun rides when they leave their reception. Not only does this provide a memorable moment for the couple and their guests, but it's also a great photo opp! Explore "35 Creative Takes on the Wedding Getaway Car You'll Love" – including vintage taxis and convertibles, luxury classics, carriages, trollies and so much more.
Wentworth By the Sea Country Club has direct access to Wentworth Road – perfect for a romantic drive away with your partner.
Wentworth by the Sea Country Club
Our experienced Wedding & Events Team is here to help you plan out details as you explore these exciting trends for your wedding reception – creating a unique experience that will be remembered for years to come. Contact us today to learn more about our venues and schedule a tour. We look forward to helping you plan your big day!
Photographers:
Marie Cowan Photography, Casey Durgin Photography, Freepik, Casey Durgin Photography, Alex Paul Photography, Marie Cowan Photography