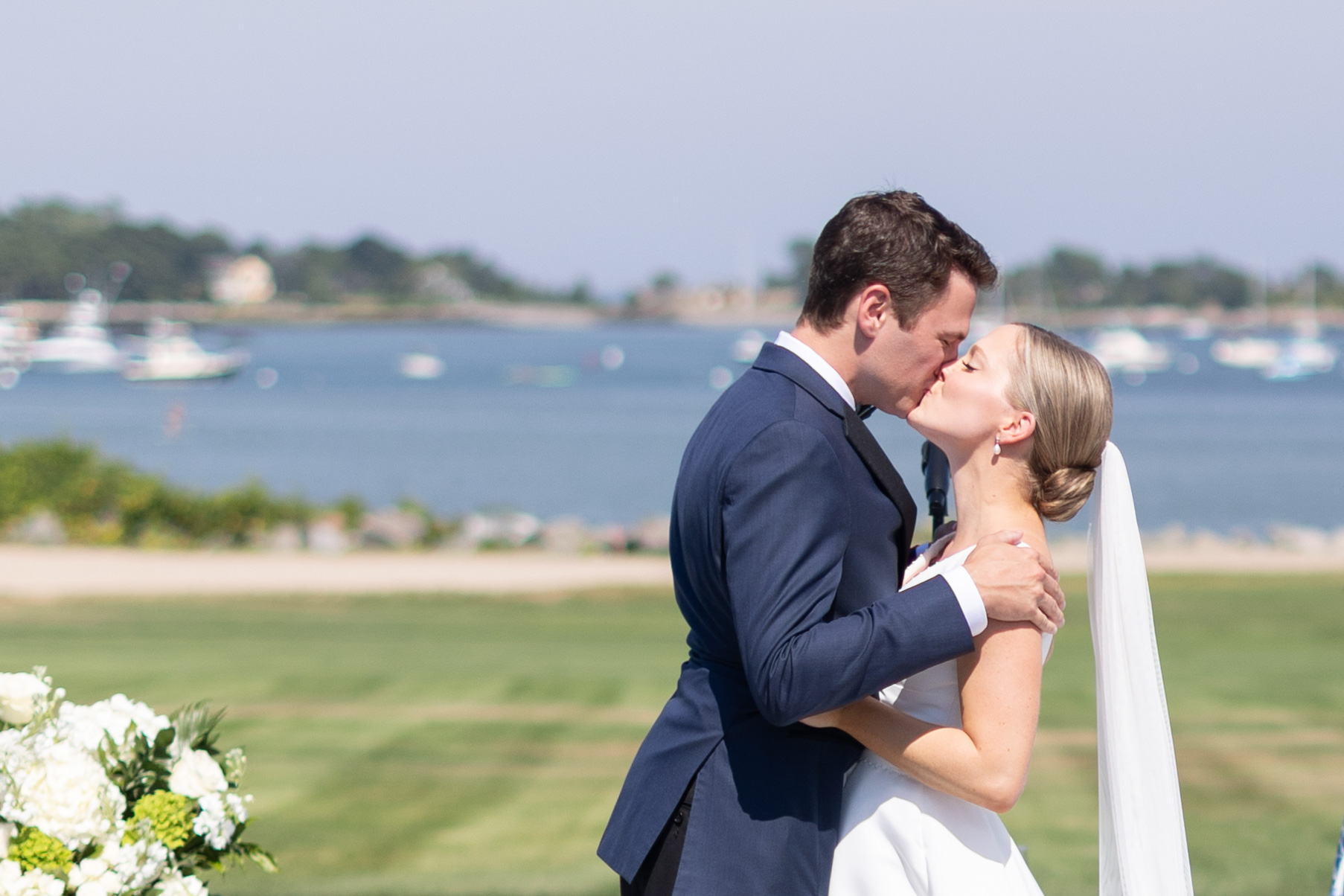 If you're newly engaged, congratulations! Before you immediately dive into that Pinterest board, we've created a guide with some helpful tips to get you started in planning your wedding ceremony and reception. From how to pick your venue to how to find the perfect aesthetic, we've got you covered. So sit back, relax, and let us help take some of the stress out of wedding planning!
Select a Venue
The first step in planning a wedding is to find the perfect venue. There are many factors to consider when choosing a location, and each couple's priorities can be different. To help you get started, here are some things to consider when selecting your venue:
Research and Tour Venues
A key part of selecting a venue is touring it! It can be tempting to just pick the first place you tour, but it's important to view several options so that you see what each location has to offer and get a better sense of what type of venue will work best for your wedding.  
Some locations, including Wentworth by the Sea Country Club, offer multiple venues for your wedding, so you can pick and choose the best spaces for your needs. If you're looking for an outdoor ceremony, The Lawn offers a beautiful backdrop with stunning views of the Little Harbor. Our Sperry sailcloth tent is available in two sizes to perfectly fit your tented wedding reception's needs. If you prefer to host an indoor reception, The Pavilion can be transformed into the perfect space for your celebration. We also offer an Inclement Weather Plan, which ensures that if Mother Nature disrupts your big day, you'll still have a beautiful setting planned out and ready to go!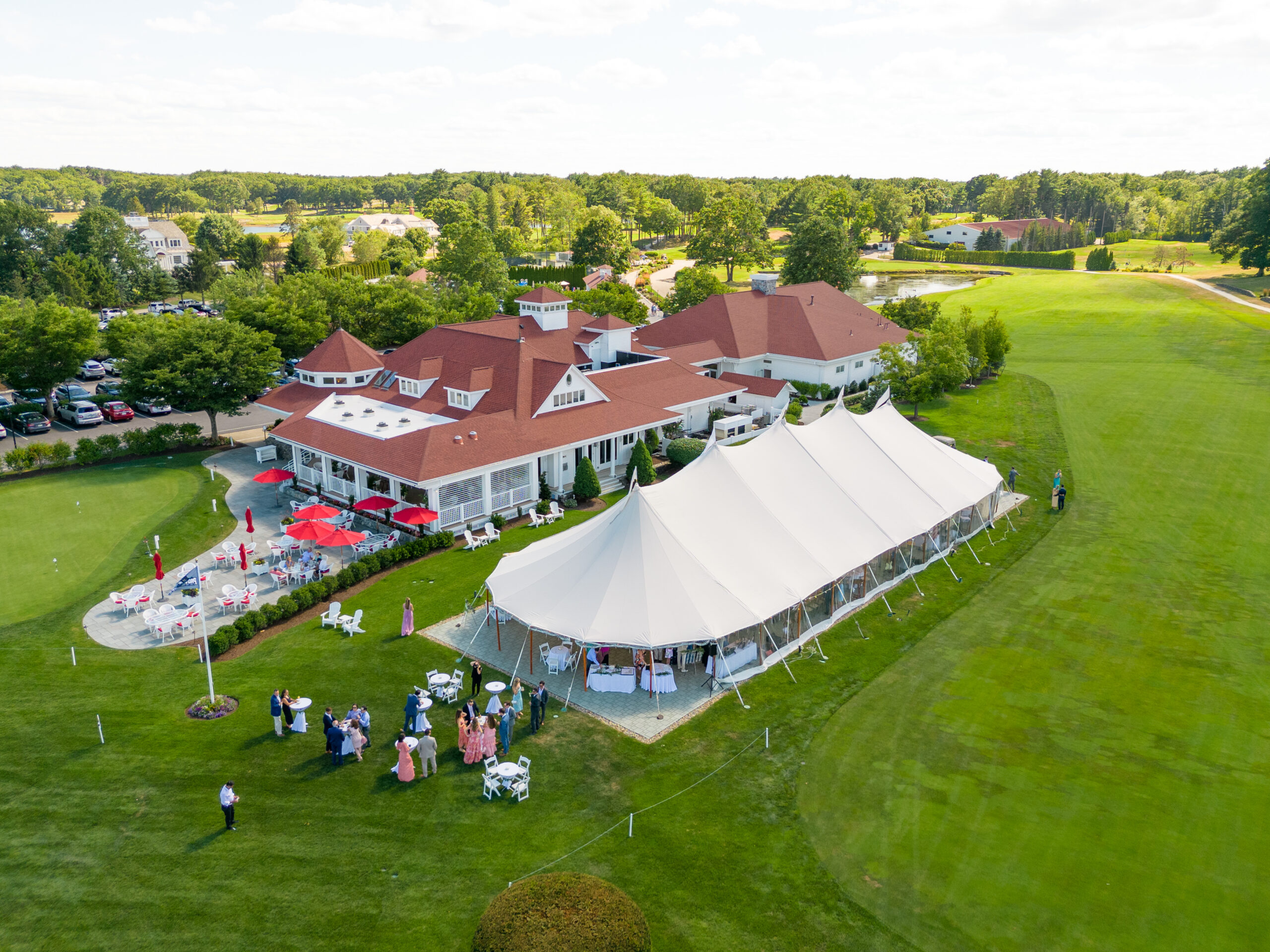 Set a Budget & Must-Haves
As with any large purchase, it's important to set a budget early on in the planning process. This will help you determine which options are most important to you when it comes to your venue so that you can consider what's affordable and still meets your needs. Some couples may place emphasis on hosting their wedding outdoors or having a particular type of cuisine at their reception, while others might make things like the bar or lighting a higher priority. Whatever is most important to you should be reflected in your budget for booking a venue.
Once you've established your must-haves, it's important to stick to this list throughout the rest of the planning process, as it can be all too easy to overspend by making additional purchases and trying to squeeze in more features than you planned for. By staying true to your budget, you can ensure that your wedding day is a reflection of what's most important to you without breaking the bank!
Determine Preferred Dates & Timing
The time of year and even the time of day can have a big impact on your wedding. If you're looking for an outdoor venue with breathtaking views, it's best to plan your wedding during warmer months so that you can enjoy your ceremony or reception outside without worrying about the weather.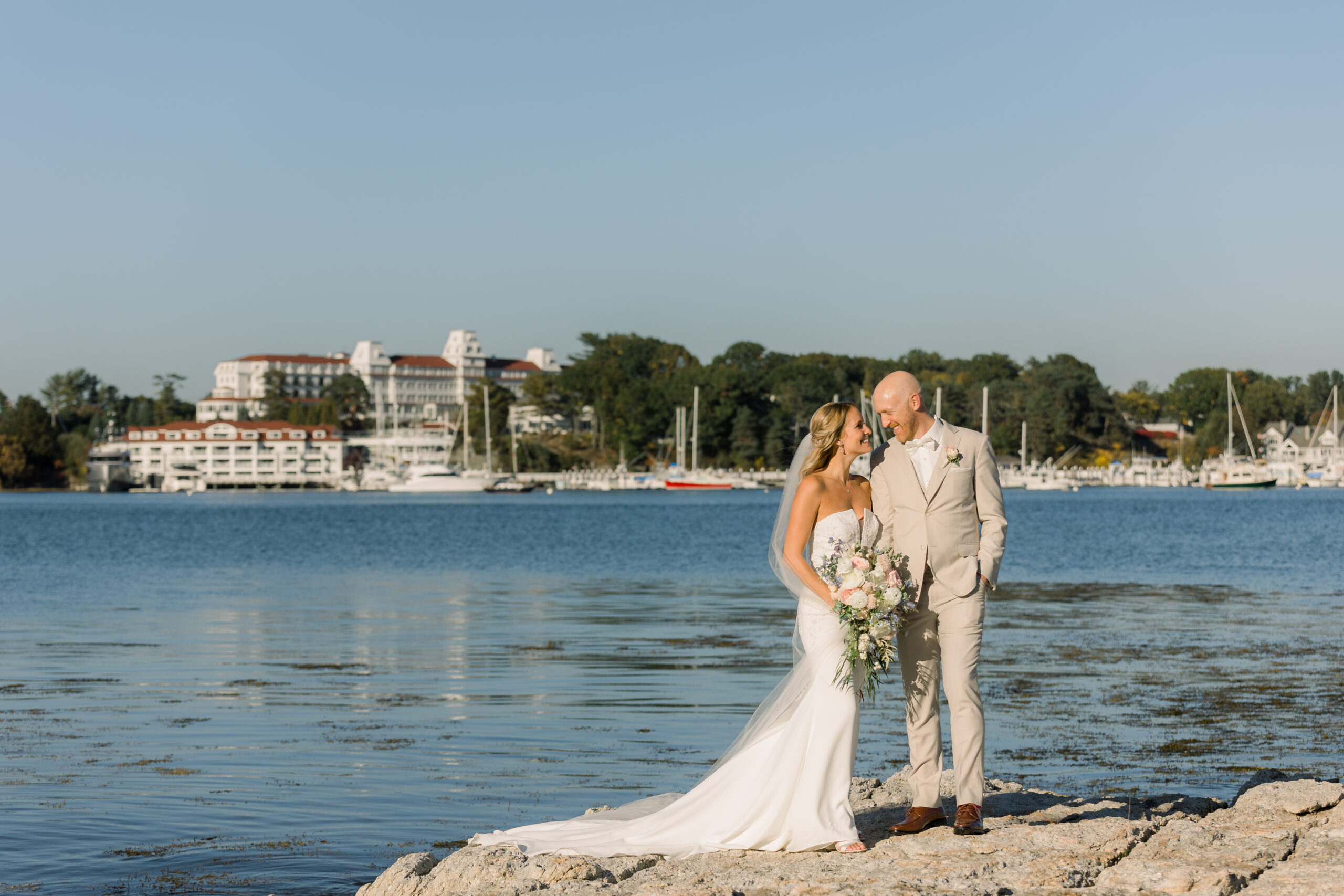 If you're planning an evening wedding, you may also wish to take into account the amount of daylight available throughout your event. It's important that this time frame allows for enough light for pictures and other pre-reception tasks.
Also, keep in mind that venues and vendors may book up quickly during popular times of the year, so it's important to plan as far ahead as possible. Additionally, if you're planning an indoor event around holidays, be sure to start your planning early to avoid scheduling conflicts and ensure that all of the vendors you need are available.
Decide Wedding Size & Guest List
When picking a venue, you'll also want to take into account the number of people attending your wedding and how many guests each space can accommodate. Remember, just because a space allows a certain guest count, does not mean you need to invite that many people. Be sure that your guests are able to comfortably fit in the venue with plenty of space for dancing, socializing and avoid guests feeling cramped. 
Additionally, if your event is going to be very large or include extra features like a dance floor or live entertainment, it's best to choose a venue with plenty of available space so that you don't feel overwhelmed by all the activities at once. If you're planning a smaller wedding, consider a more intimate space that is better suited for your reception.
Determine Aesthetic & Style
The first step in planning a wedding is to find the perfect venue. There are many factors to consider when choosing a location, and each couple's priorities can be different. To help you get started, here are some things to consider when selecting your venue:
Wedding Aesthetic
There are many different wedding aesthetics  to choose from, from classic and elegant to whimsical and modern. The aesthetic you choose should reflect your personal style as a couple, so consider the types of colors, flowers, decor, and other details that are important to you. Do you want to incorporate bright colors and bold patterns into your event? Or are more vintage and rustic elements more your speed?
Take into account the feel of your venue and any decorative elements that are already present. For example, if you're hosting your wedding at Wentworth by the Sea Country Club your reception takes place under the beautiful sperry sailcloth tent overlooking the ocean and golf course. With a light and airy feel the venue is a blank canvas that allows couples to tailor the venue exactly to what they envision.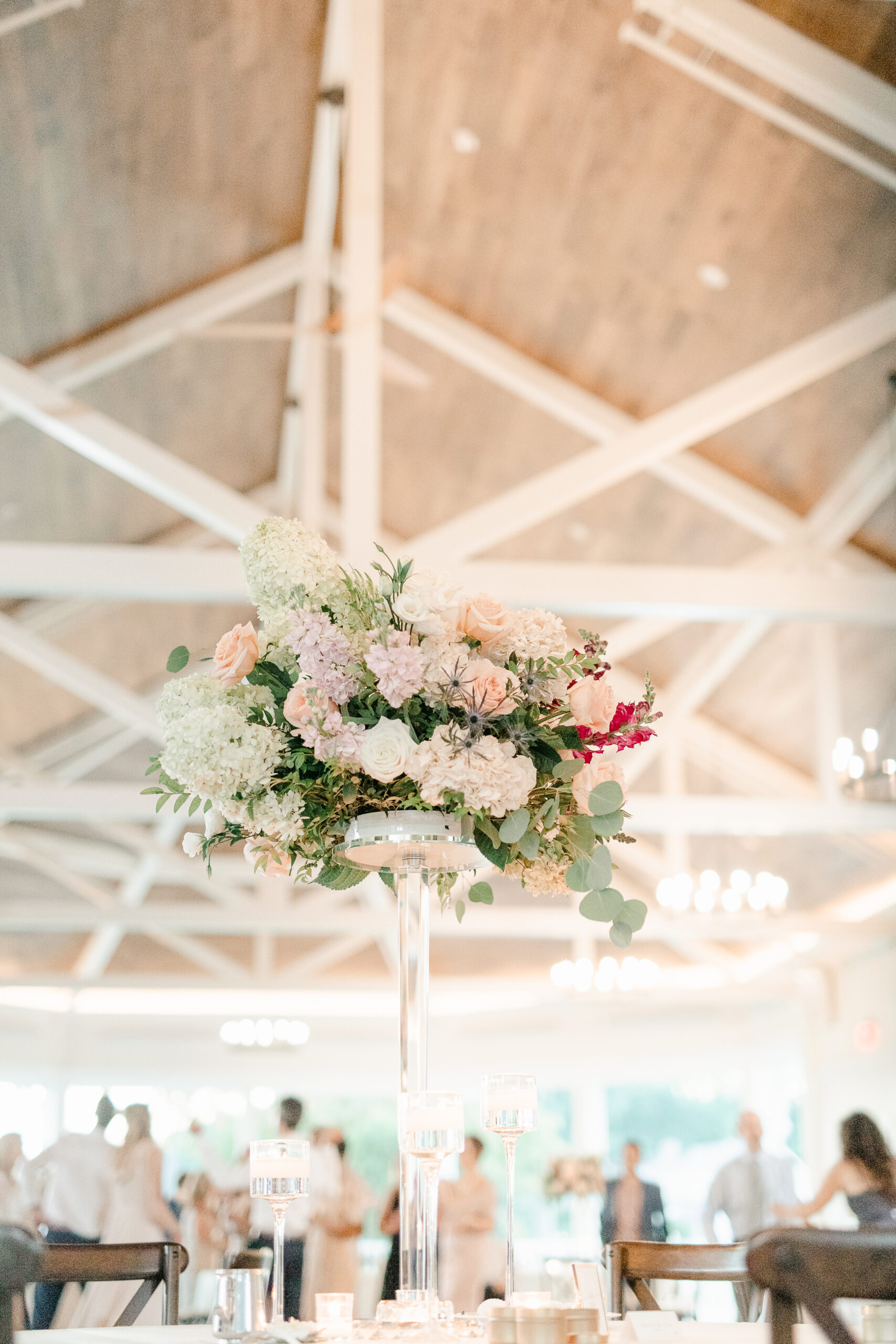 Plan Your Wedding Decor
Now that you have your wedding aesthetic in mind, it's time to decide on all of the decor details that will tie everything together. This may include table settings, floral arrangements, ceremony or reception decor and other items such as favors for your guests and signage for your event space.
Research popular wedding trends and styles online to get inspiration for your wedding. Try searching for wedding Pinterest boards or browsing photos on Instagram to see trending bridal colors, themes, and other elements that you might want to incorporate into your event. Some popular trends are "tentrances" and bespoke lighting designs, both designed to create a dramatic and beautiful entrance for the bride on her wedding day. And don't forget to think about your "something blue!" 
Be realistic about how much you can spend on each element so that you don't go over budget in any area. In addition to the cost of purchasing or renting decorations, think about floral delivery fees, catering setup fees, labor charges for table setups or other tasks, and any applicable taxes or service charges from various vendors. 
Figure Out Your Stationary Needs
You'll need to decide on any stationary needs for your wedding, such as save the date cards, invitations, escort cards, and menu cards. This can be a creative part of the planning process, where you get to choose from a wide range of design styles, patterns and fonts that reflect your personal aesthetic preferences.
For your save the date cards, think about the overall theme of your wedding (e.g., rustic or modern) and choose stationary that reflects this style. For invitations, in addition to color choices and font selection, make sure to include all relevant information about your event, including the date and time of the ceremony or reception, location details like a street address or GPS coordinates if needed, dress code or other instructions for guests, and any special instructions for RSVPs.
When it comes to the escort cards or even the seating chart, consider how you want your guests to be grouped or seated at tables.  A great starting point is seating the wedding party, deciding if they will sit at a head table with you or next to your sweetheart table. Place friends by the bar and even elderly guests away from doors to ensure they aren't hit with a draft. Once you create your guest lists and book a venue – it's helpful to build your seating chart and remove guests if they decline on the RSVP. This way you know where people are  seated and can make small adjustments as needed.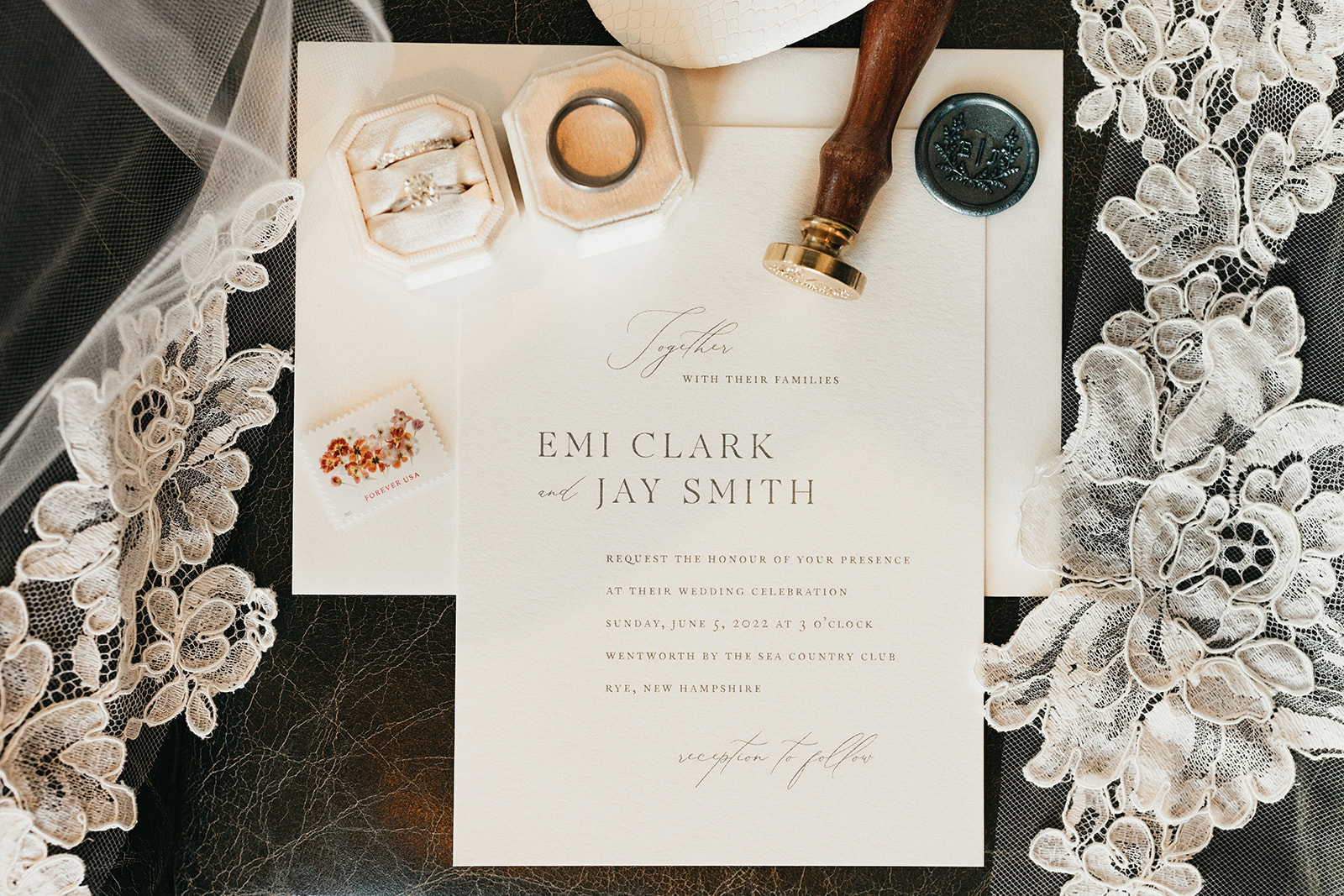 Dress Code 
Depending on your wedding aesthetic and preferences, you may also need to think about the dress code for your event. This might include choosing a color scheme or style of dress (e.g., black tie or cocktail attire), as well as any special instructions for guests regarding the type of formalwear they should wear (e.g., no hats or sneakers, no white or cream). Once you have a clear sense of the dress code for your event, make sure to clearly communicate these instructions to all guests so that they can plan accordingly.
 Vendor Research and Booking
Once you have decided on the major elements of your wedding decor, it's time to start booking vendors. This can be a time-consuming process, so be sure to give yourself plenty of time to properly research and compare packages before making your final decisions.
Keep in mind when booking vendors that your venue may have a preferred vendor list. At Wentworth by the Sea Country Club, we offer flexibility around outside vendors so that our couples can customize their perfect event.
Florist
Flowers are a beautiful element of any wedding decor, so you will want to find a florist who shares a similar vision as you. A great starting point is to review their social channels to see the style florist that really fits your vision. Create a list and reach out for proposals to compare. Once you decide on a florist, have them tour your venue if they haven't already to ensure your visions match.  
Wentworth by the Sea Country Club has worked with a variety of different florists, including Lotus Floral Designs, Jardiniere Flowers, Boat House Blooms, Distinct Floral Designs, and Flower Kiosk – just to name a few!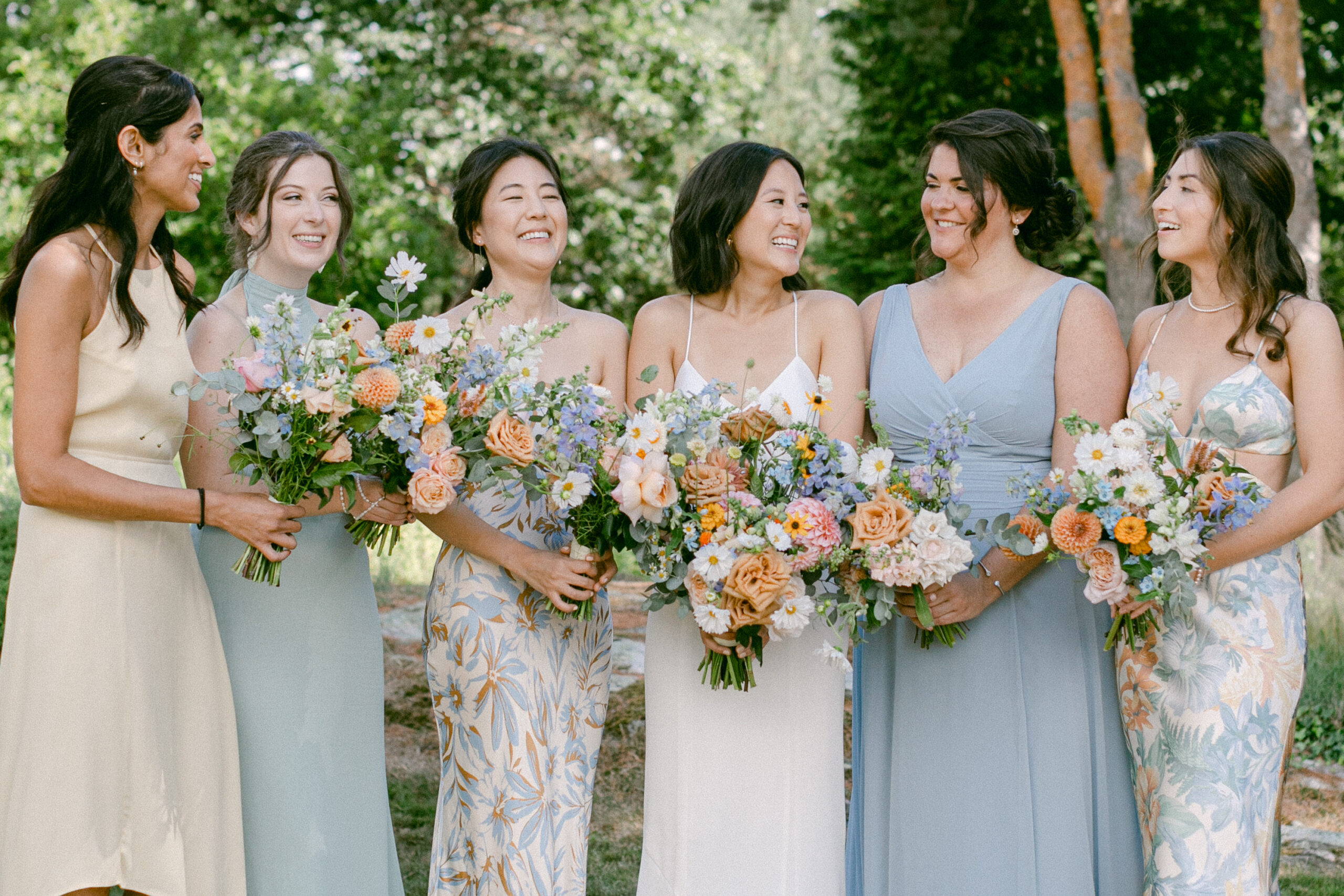 Photographer & Videographer  
You will look back at your wedding album for years to come, so choosing a photographer and videographer to capture the essence of your event in a beautiful way is important! Consider their portfolio and any special requests or needs you have for your wedding photos or videos, as well as pricing and availability. It can be helpful to go with a photographer or videographer that has worked at your venue before. This way they know the team & the best photo opportunities.These are memories that last a lifetime and it's important to have a professional who can capture that. 
Some popular wedding photographers and videographers we've worked with recently are: Addie Roberge, By Halie, Allie Reveley, Casey Durgin, Marie Cowan, Katy Kiely,The Libbys, and KH Film.
Band & DJ 
You never want to neglect the entertainment at your wedding, as a good band or DJ can set the tone and help make your event fun and memorable. When choosing music, look into their experience in weddings and special events, as well as their past reviews. It is always a perk when they have a package to offer that includes ceremony & reception music.
Band & DJs we've hosted under our sailcloth tent include: Murray Hill Talent Bands, Meritage Entertainment, Night Shift Entertainment, and DJ Petro.
Lighting & Additional Rentals
Depending on the style and location of your wedding, you may also want to feature additional lighting fixtures, accent pieces, or rental items like tables,chairs, linen, glassware, or chargers.These elements can be important for setting the mood and ensuring that your event is styled to perfection.
Lighting and rental companies we've worked with include: Griffin Griffin Lighting, Peak Event Services, and Sperry Tents.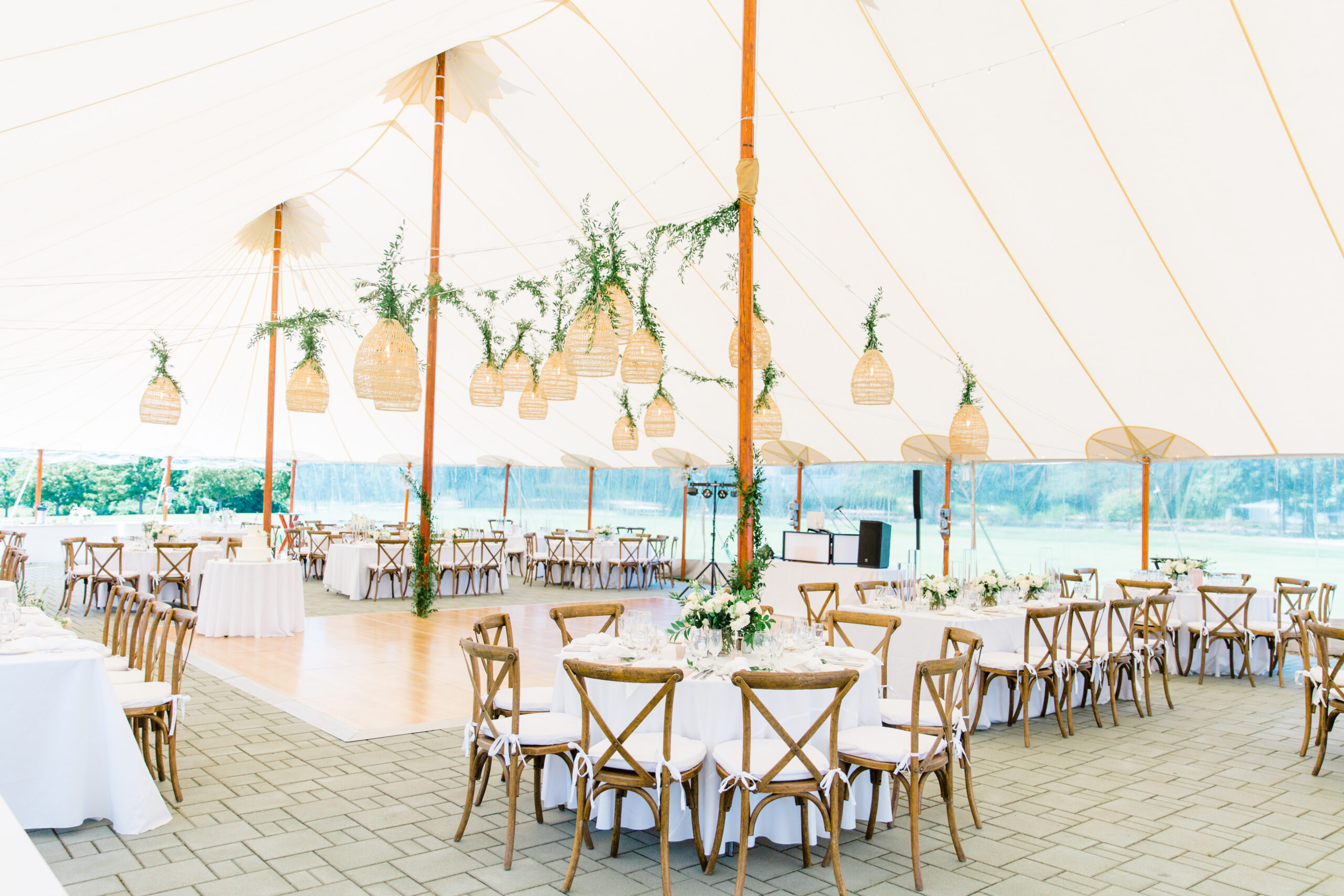 Hair & Makeup 
When it comes to your big day, you want to look and feel your best which is why it's important to invest in quality hair and makeup services. Whether you choose a full glam  or a natural look,find a professional who can deliver the results you are looking for.
Vendors our brides have worked with include: Boston Beauty Network, Makeup by Sarah Lord, and Vanity Hair & Makeup Studio.
Transportation 
Choosing your preferred method of transportation is a great way to set the tone for your wedding. Whether you want to roll up in an extravagant limo, classic car, or opt for a charming trolley ride, be sure to consider your preferred style and any accommodations you may need, such as wheelchair accessibility and size.
Our couples have arrived in style with a variety of transportation companies, including: Great Bay Limousine & Expo Limo, Seacoast Trolley and Firmus Transportation. 
With these helpful tips, you are well on your way to planning a beautiful wedding that captures your unique style and personality as a couple!
 Choose Wentworth Weddings For Your Big Day
Wentworth by the Sea Country Club is the ideal choice for couples looking for a unique and unforgettable wedding experience. We understand that planning a wedding can seem like an  overwhelming experience, which is why our Wedding & Events Team will work to ensure that your event goes off without a hitch. Whether you're looking for an intimate seaside ceremony or a grand tented reception, we have everything you need to make your day that much more special. So why wait? Contact us today to schedule a tour to start planning the wedding of your dreams!
Photo Credits: Marie Cowan Photography, Casey Durgin Photography, K Lenox Photography,  J & J Photography, Natalya De Sena Photography, The Libbys Photography