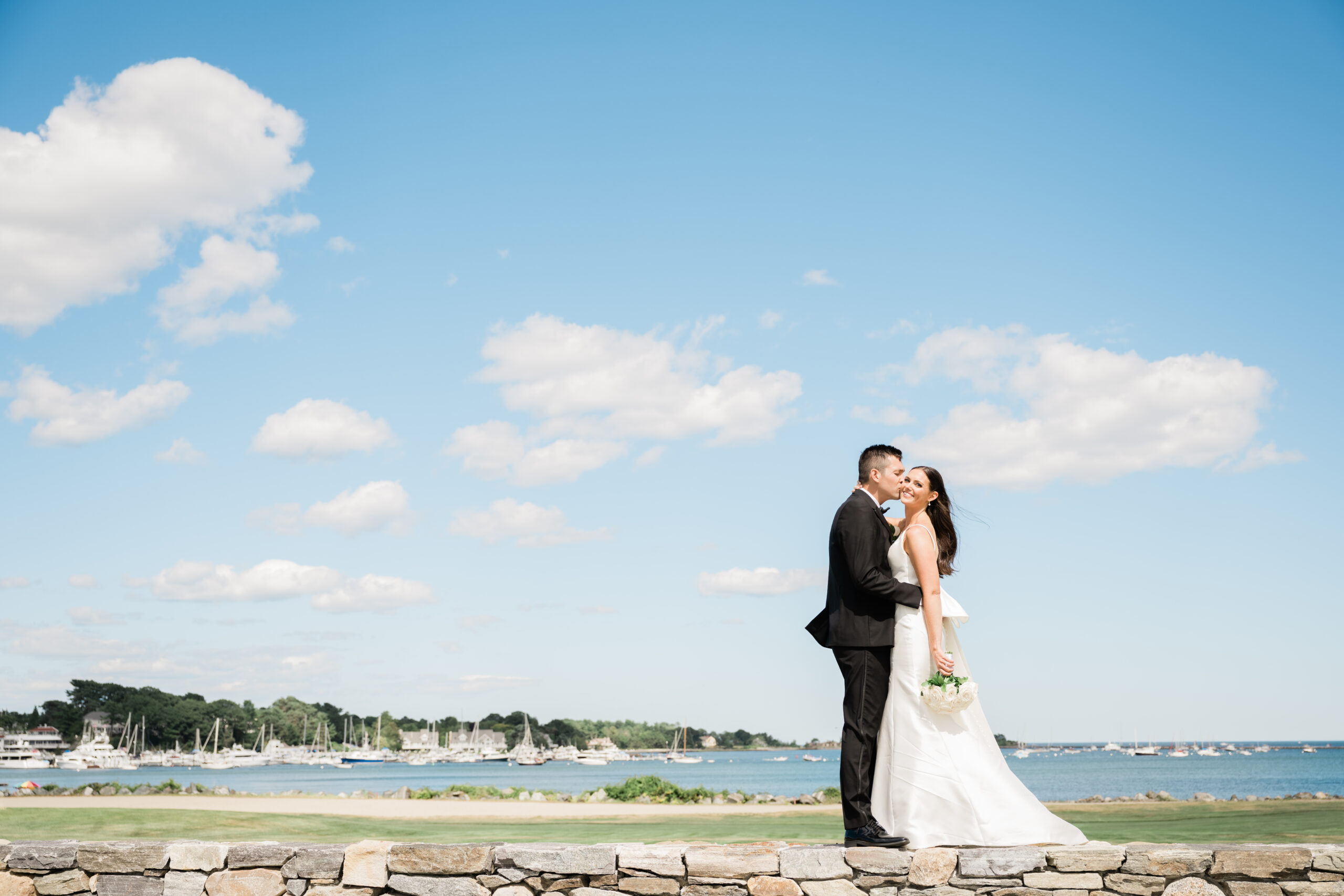 Destination weddings are popular among couples looking to exchange their vows in a unique location, typically away from their home city or state. These weddings can take place in picturesque places, including on mountains, in historic cities or along the coast, creating a beautiful backdrop to tie the knot. As an added bonus, they provide an opportunity for guests to enjoy a built-in vacation!
If you're interested in a destination wedding, but are not sure which location to explore, look no further than the New Hampshire Seacoast, one of New England's most treasured hotspots! With this area's breathtaking natural beauty, historical landmarks and variety of venues (including Wentworth by the Sea Country Club!), it's the perfect location to say 'I do' and here's why: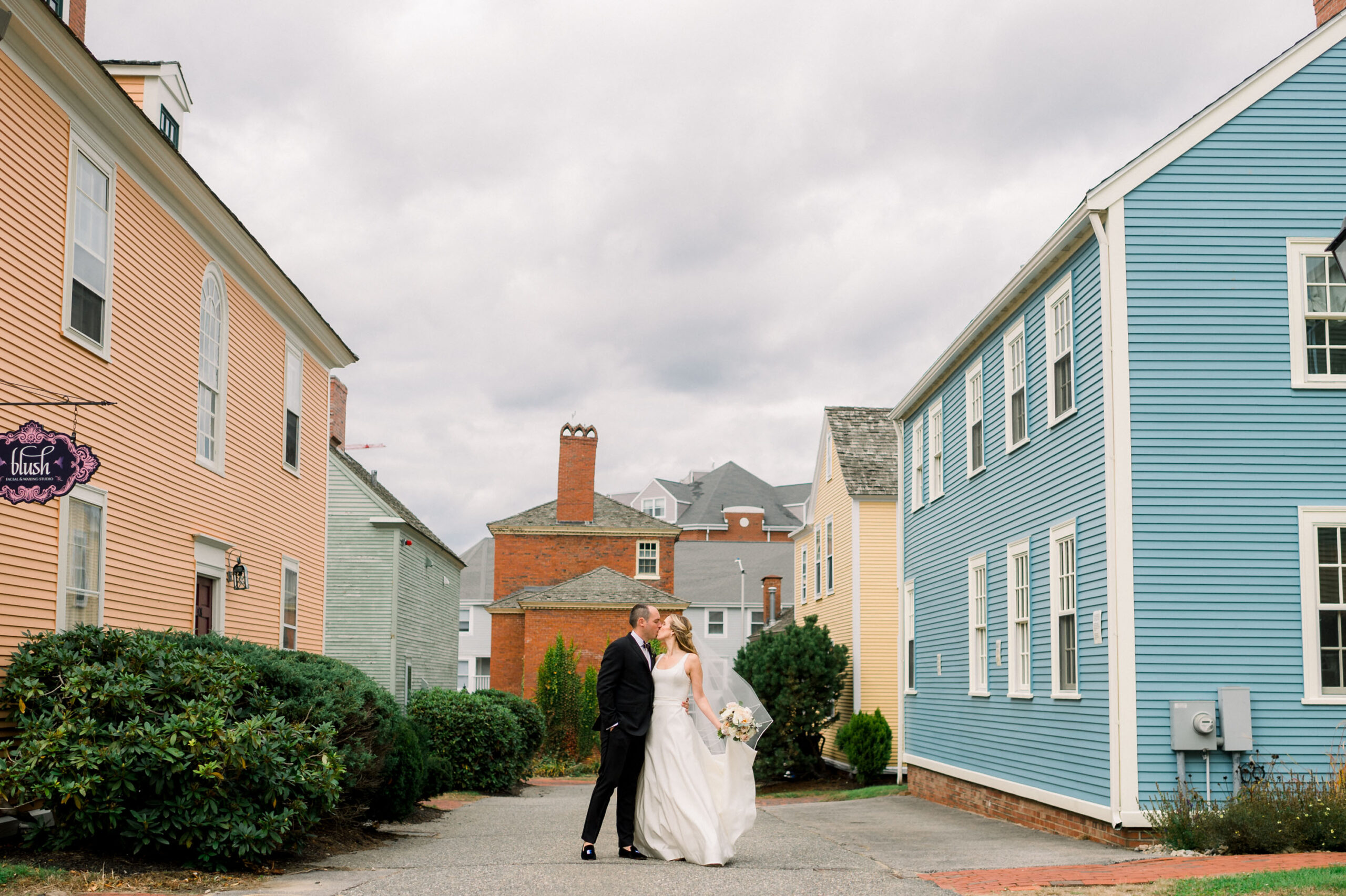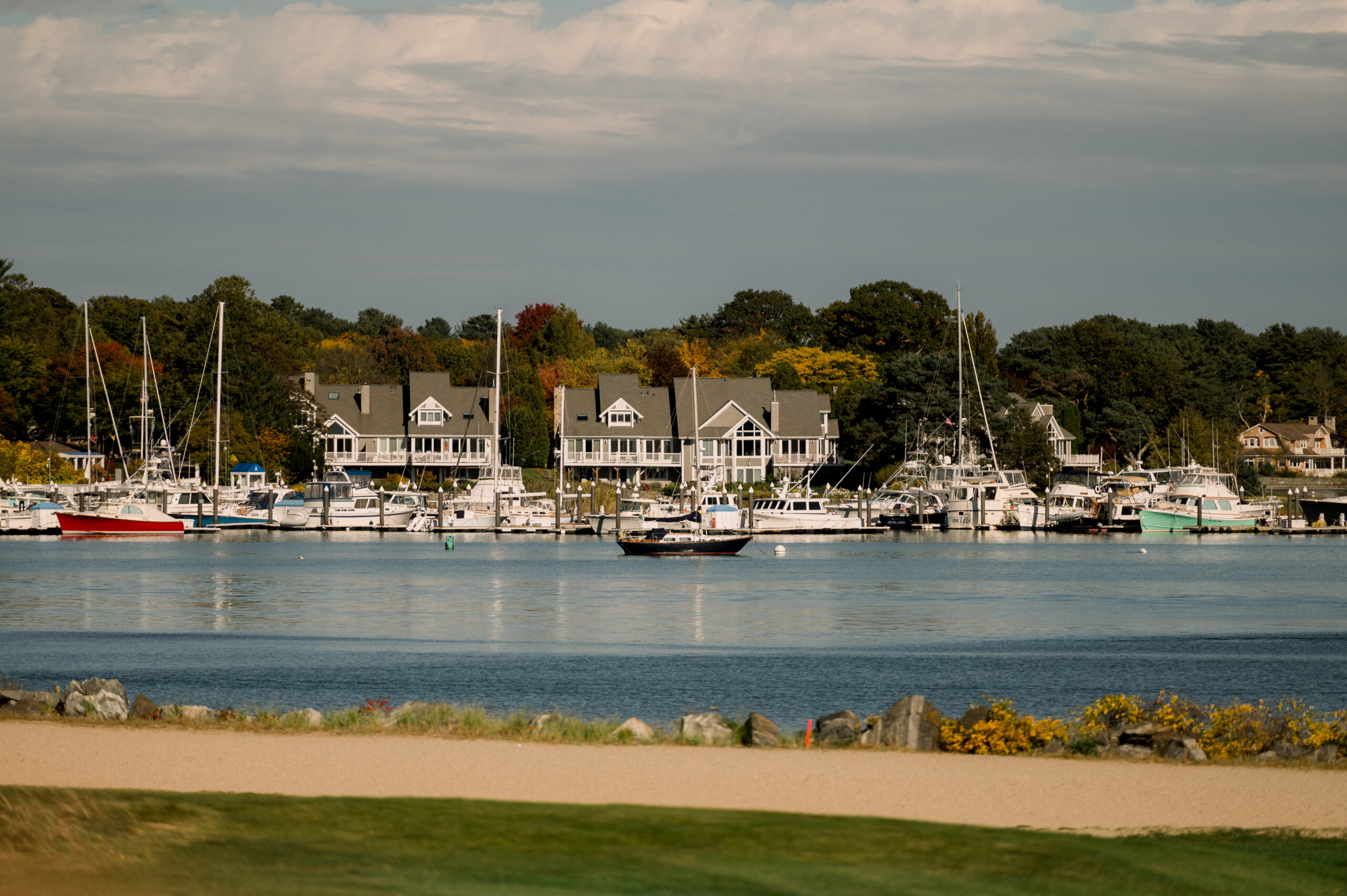 #1. Location
The charming towns of Dover, Greenland, Durham, Exeter, North Hampton, Hampton, New Castle, Portsmouth, Rye (the home of Wentworth by the Sea Country Club), and Stratham make up the New Hampshire Seacoast region.
These towns are conveniently located within driving distance to popular cities, including Boston, New York and Portland, making it easy for all guests and vendors to travel in and join in on the festivities! For those without cars, trains offer service between Boston and Portland, with several local stops, including Durham and Exeter. Flying into Boston Logan International Airport, Manchester-Boston Regional Airport and Portland International Jetport are options as well for the out-of-state guests.
With close proximity to surrounding cities and thriving local businesses, there are endless vendors to work with, as many are willing to travel to the Seacoast for weddings and special events. Pro tip: When researching vendors, be sure to ask upfront if they have a travel radius for their services!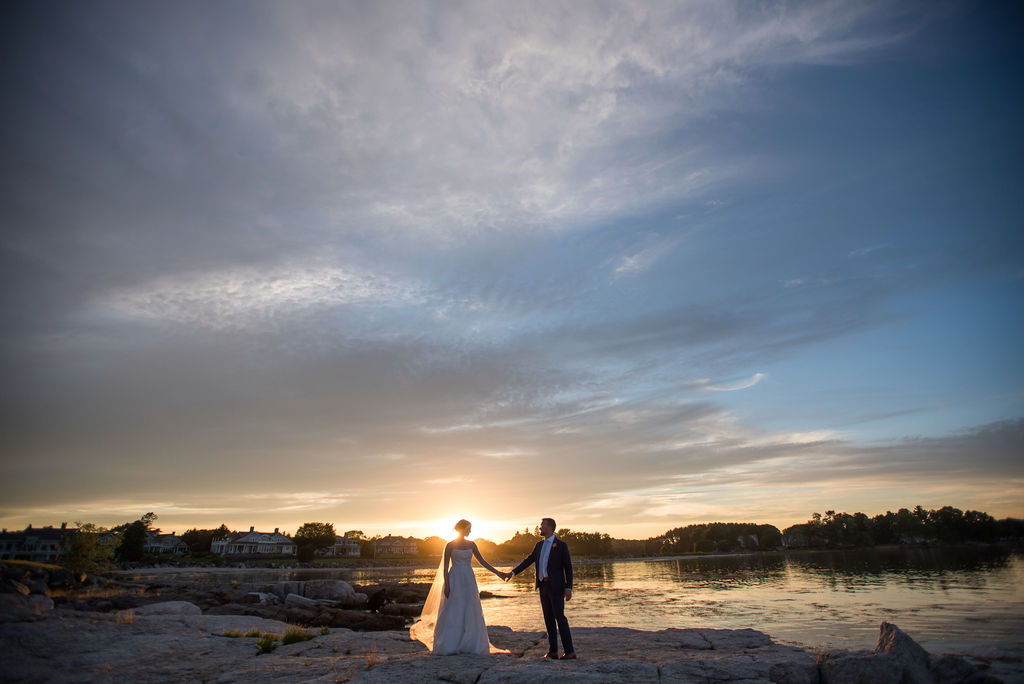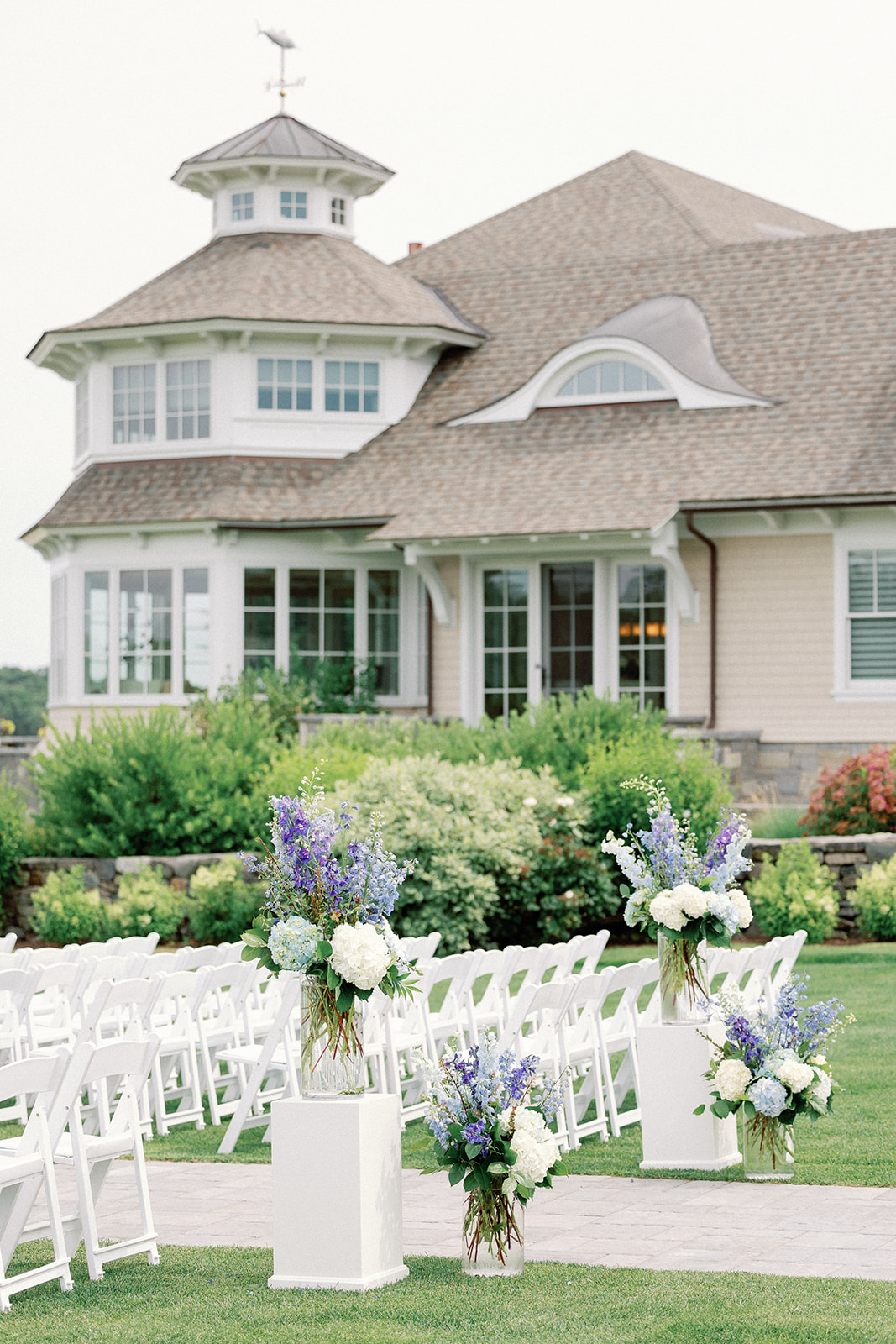 #2. New England Charm
The Seacoast's rich history, picturesque landscapes and signature architecture provide a quintessential New England charm – both romantic and sophisticated – that is hard to find elsewhere. The region offers beautiful venues that exude this distinct and desired aesthetic. 
Many couples look to their photographers to help capture this New England charm of the Seacoast on their wedding day. From beautiful views of sailboats in the Little Harbor to the iconic Portsmouth Harbor Lighthouse, there is an abundance of backdrops to choose from for couple portraits. Pro tip: if you're hosting a seaside reception, take advantage of the Seacoast's unforgettable sunsets and golden hour lighting for a few photos!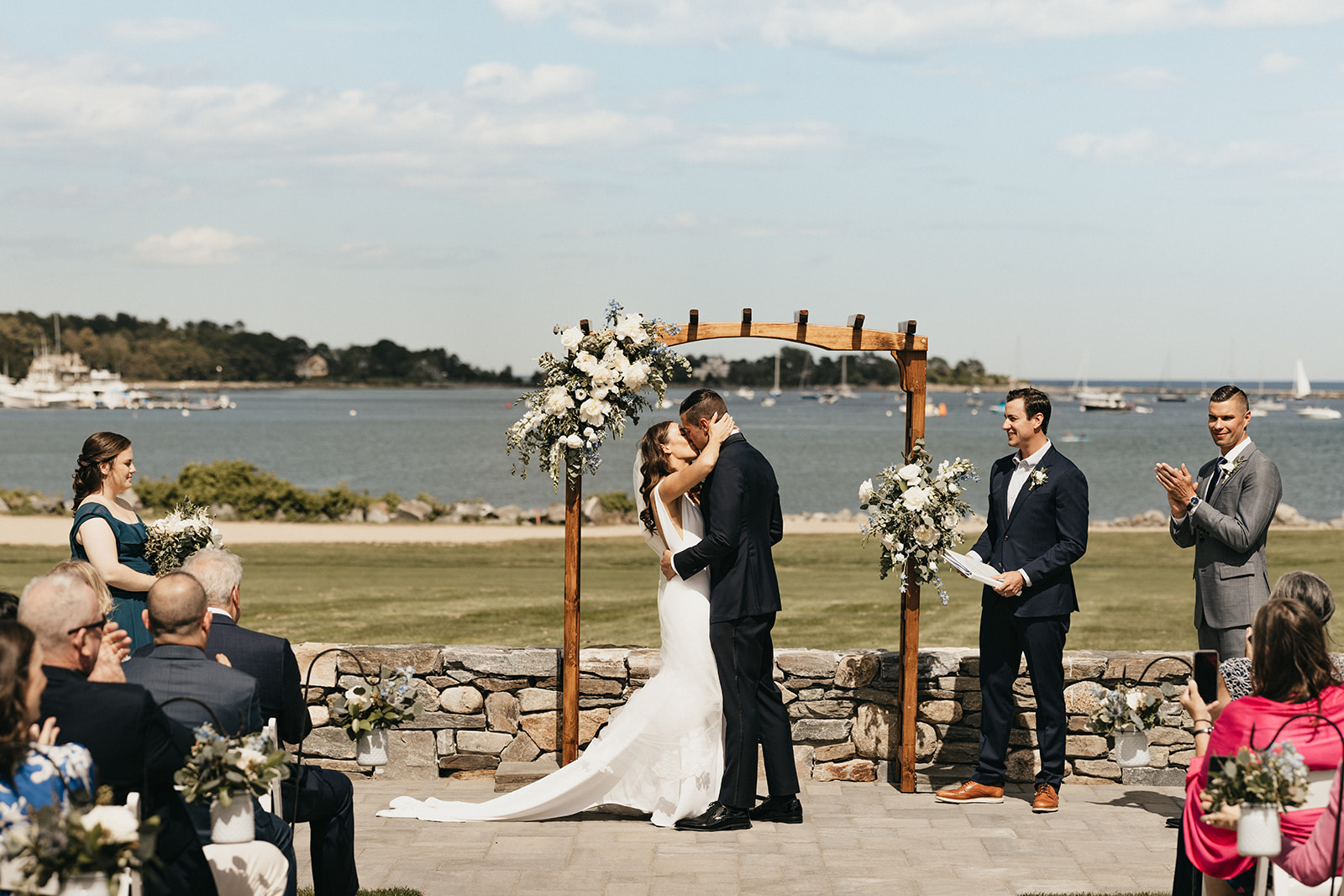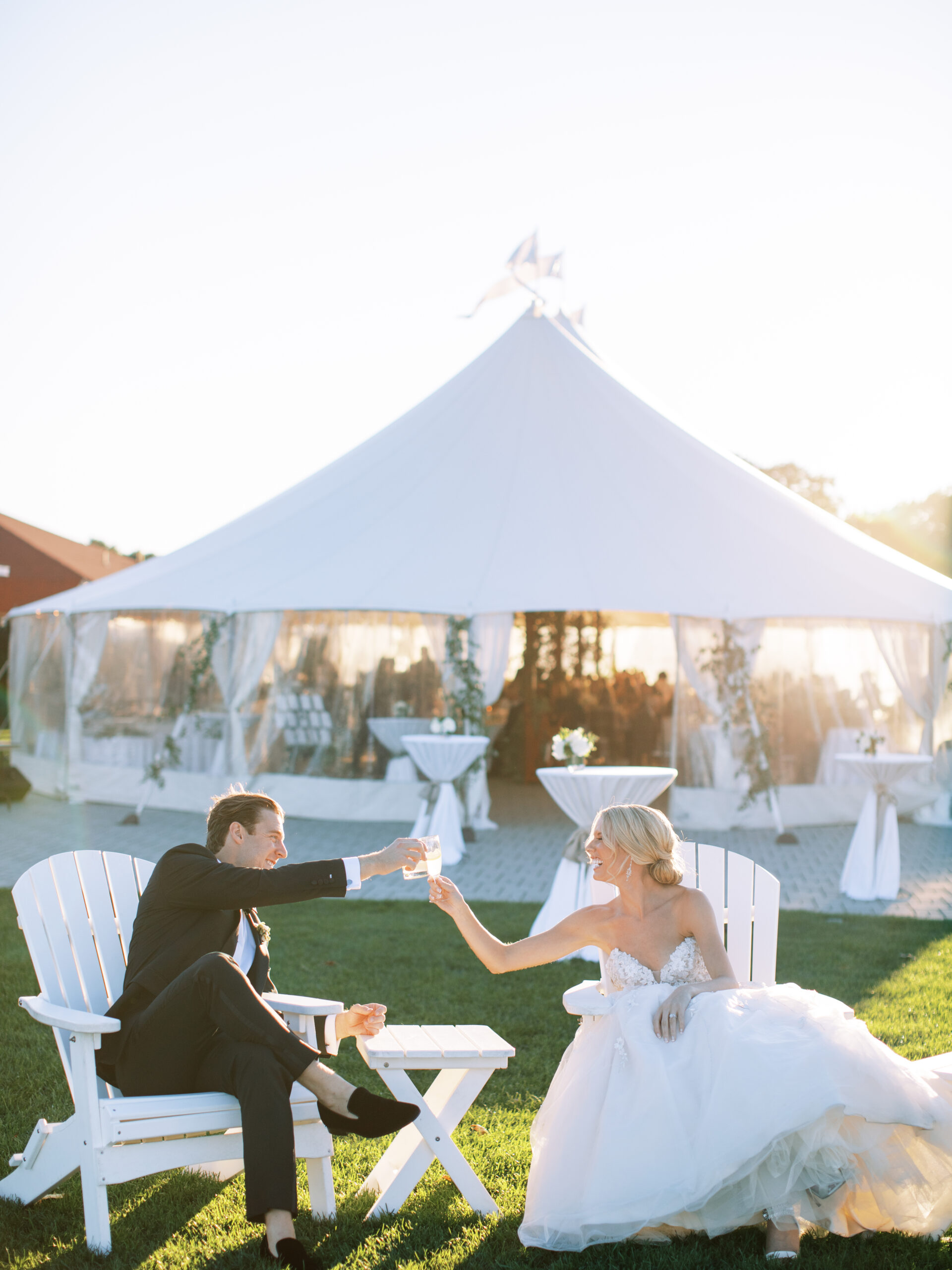 #3. Climate
With its comfortable temperatures, pleasant breezes, and low humidity, the New Hampshire Seacoast offers a perfect climate for outdoor ceremonies and receptions. This makes the area a sought-after destination for couples seeking a picturesque and comfortable wedding experience for their guests. 
Pro Tip: For couples looking to have an outdoor wedding, be sure to keep time of year in mind to help you properly plan. Rye experiences warm and pleasant weather in the summer months, with the average high temperature during the summer is around 80°.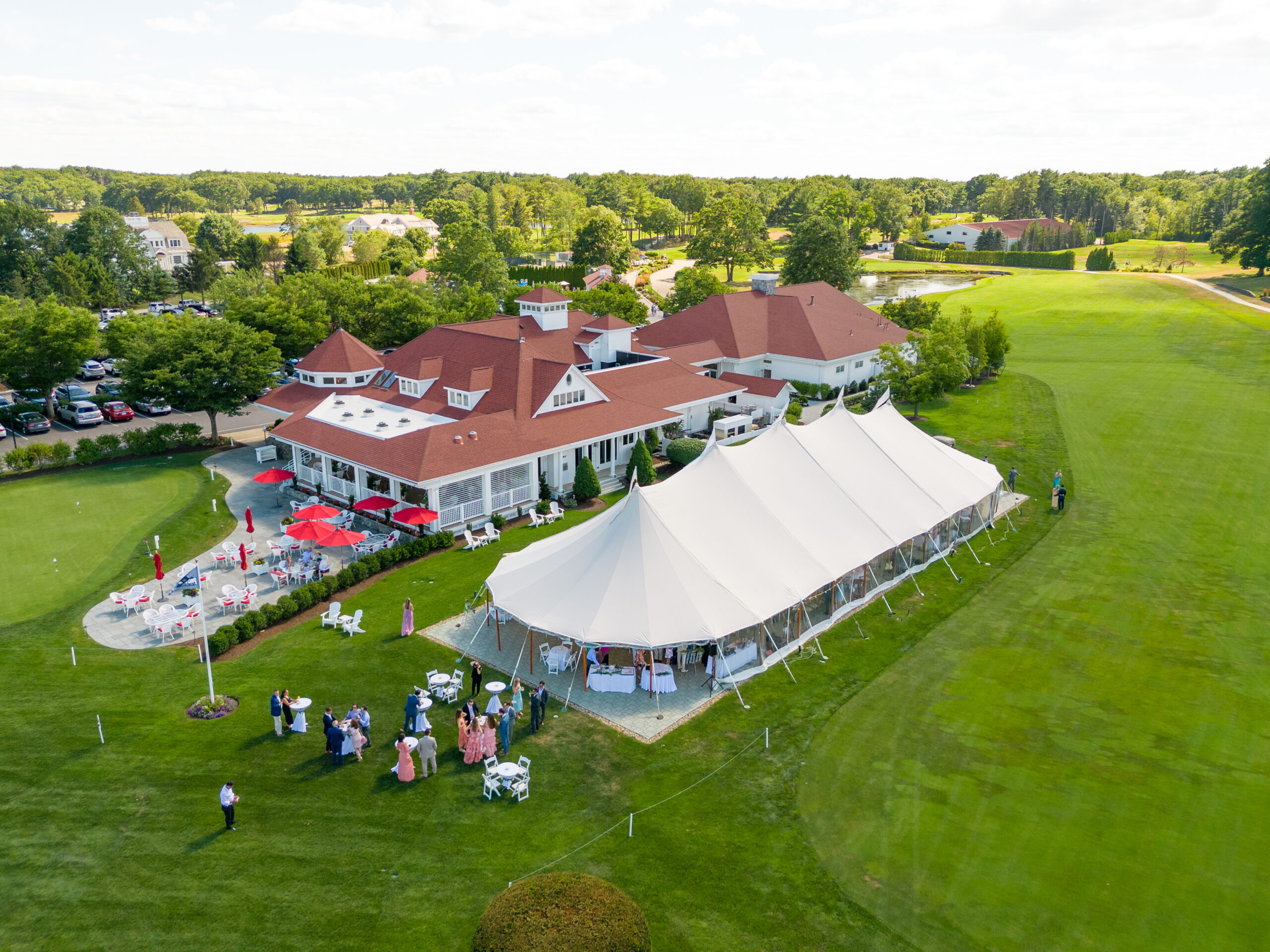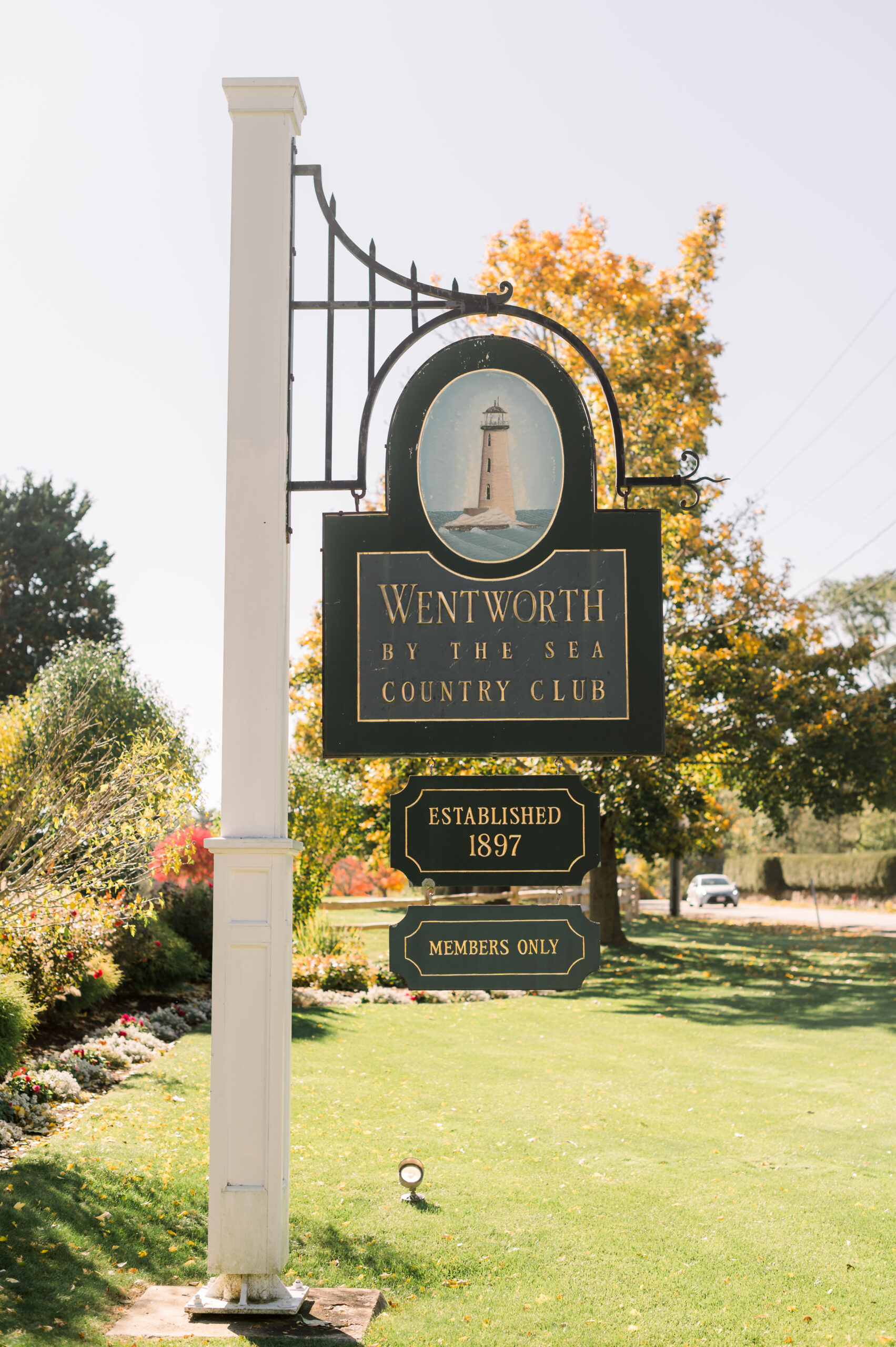 Wentworth By the Sea Country Club
If the above is what you're looking for, consider Wentworth by the Sea Country Club for your New Hampshire Seacoast destination wedding! Located just minutes from the exciting offerings of  Downtown Portsmouth, you and your guests will have the best of both worlds with access to no end of bustling restaurants, bars, hotels and local attractions nestled against the quaint and historic New England town.
Outdoor ceremonies on The Lawn and receptions under our Sperry sailcloth tent are offered from the end of May to mid-October, so you and your guests can enjoy the area's comfortable climate. If you are looking for a reception-only venue, explore The Pavillion, which is available year-round for various wedding weekend events.
Contact us today to schedule a tour with our Wedding & Events Team to see all the Seacoast and Wentworth by the Sea Country Club has to offer!
Photographers: Bharat Parmar Photography, Casey Durgin Photography, J & J Photography, By Halie, Nate and Jenny Weddings, J&J Photography, Tiffany Von Photo, Casey Durgin Photography, Bharat Parmar Photography, Tatiana Blanco Photography